Our minimalist carbon road cycling shoe with a more generous fit, blending responsive performance with comfort for a pure riding experience that makes Decos an instant classic.
SKU
Con_TEMPO-DECOS-CARBON-WIDE_TPR2BMW1C
Delivery and Returns
Europe, US & Canada: 1-3 working days
Rest of the World: 2-4 working days
See Shipping/Returns section.
Decos is a performance road shoe for riders outside of the demanding pro peloton.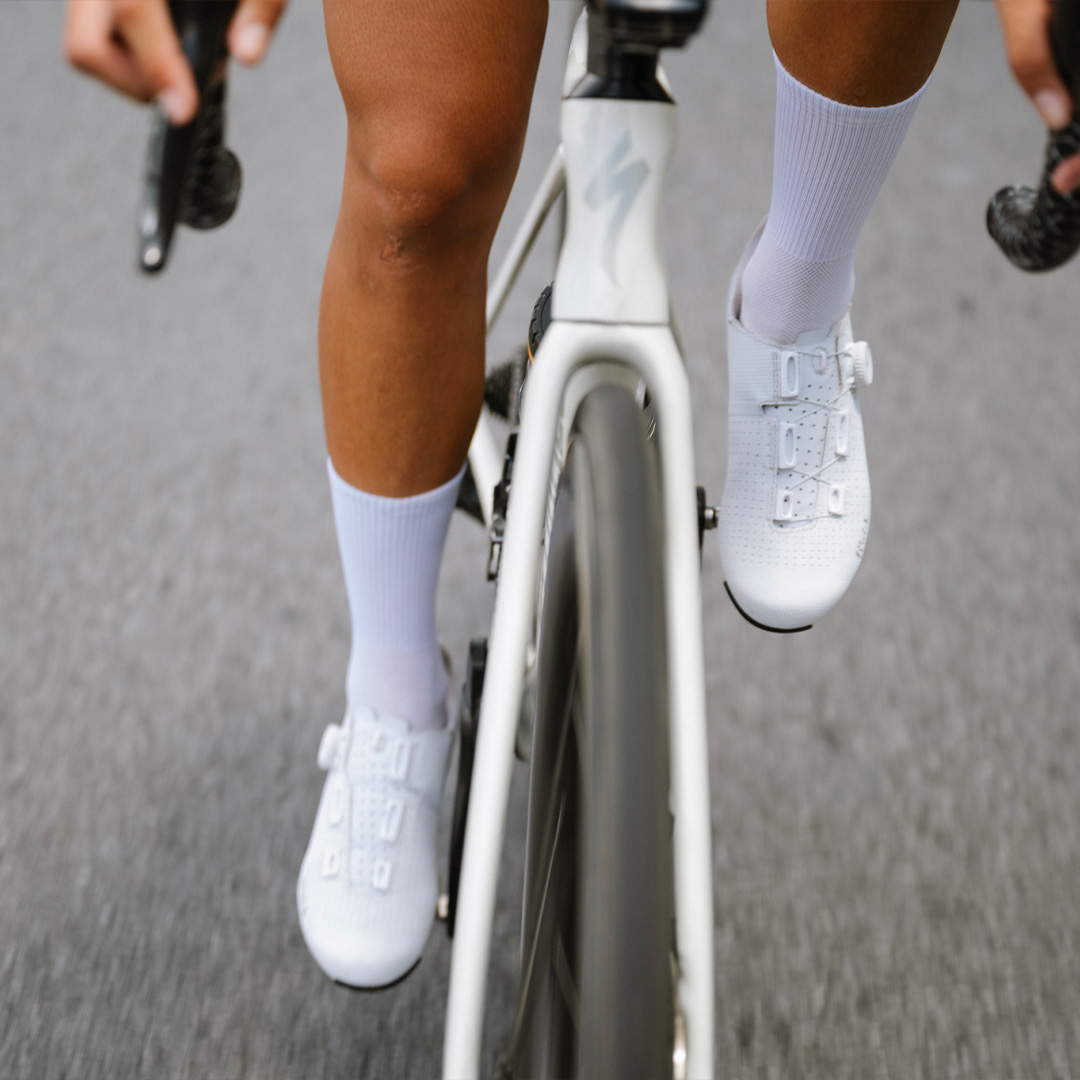 Minimal, Pure
Instead, the new Decos epitomises fizik's famed minimalist design at its finest. For these shoes we took a disciplined approach toward simplicity to deliver the pure road riding experience you expect from fizik, from epic, big-mountain rides to granfondos and beyond.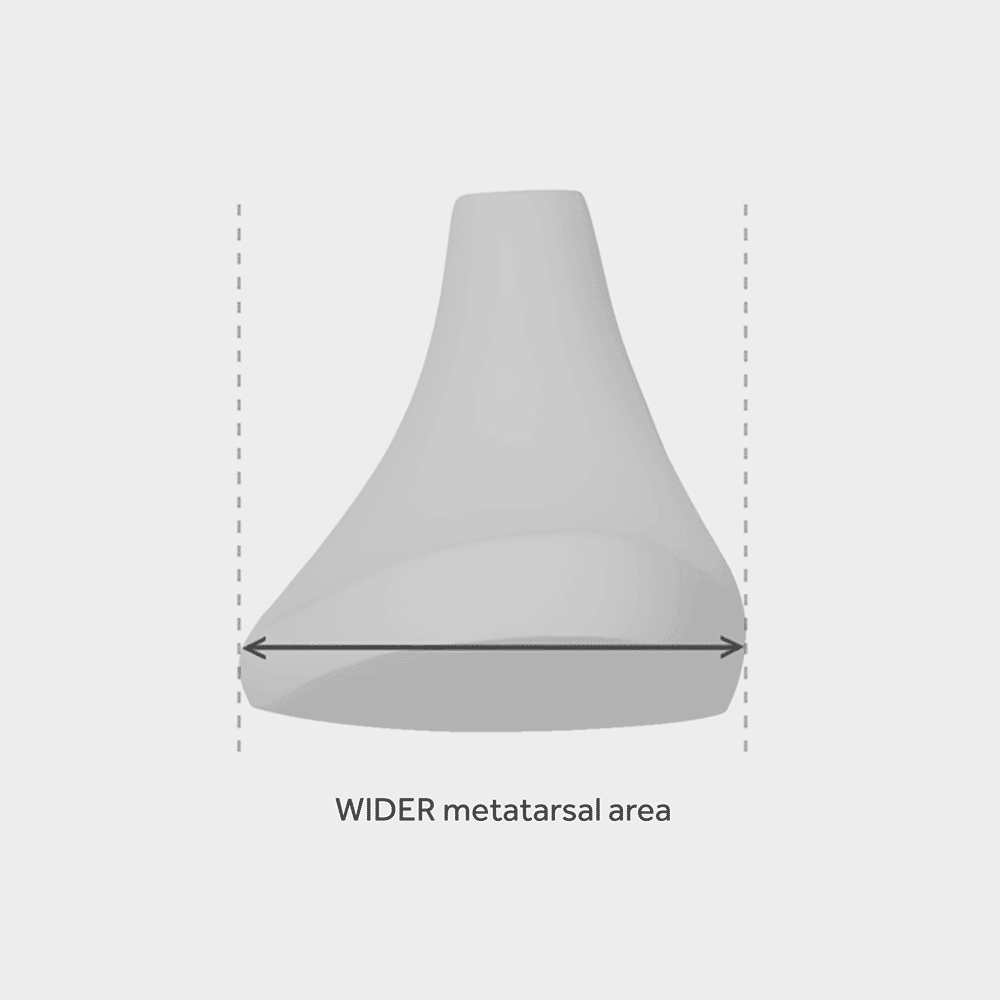 More Room to Roll
Designed with a performance fit for riders with wider feet, the Decos Carbon Wide provides a higher volume fit with more room at the forefoot around the ball of the foot and metatarsals.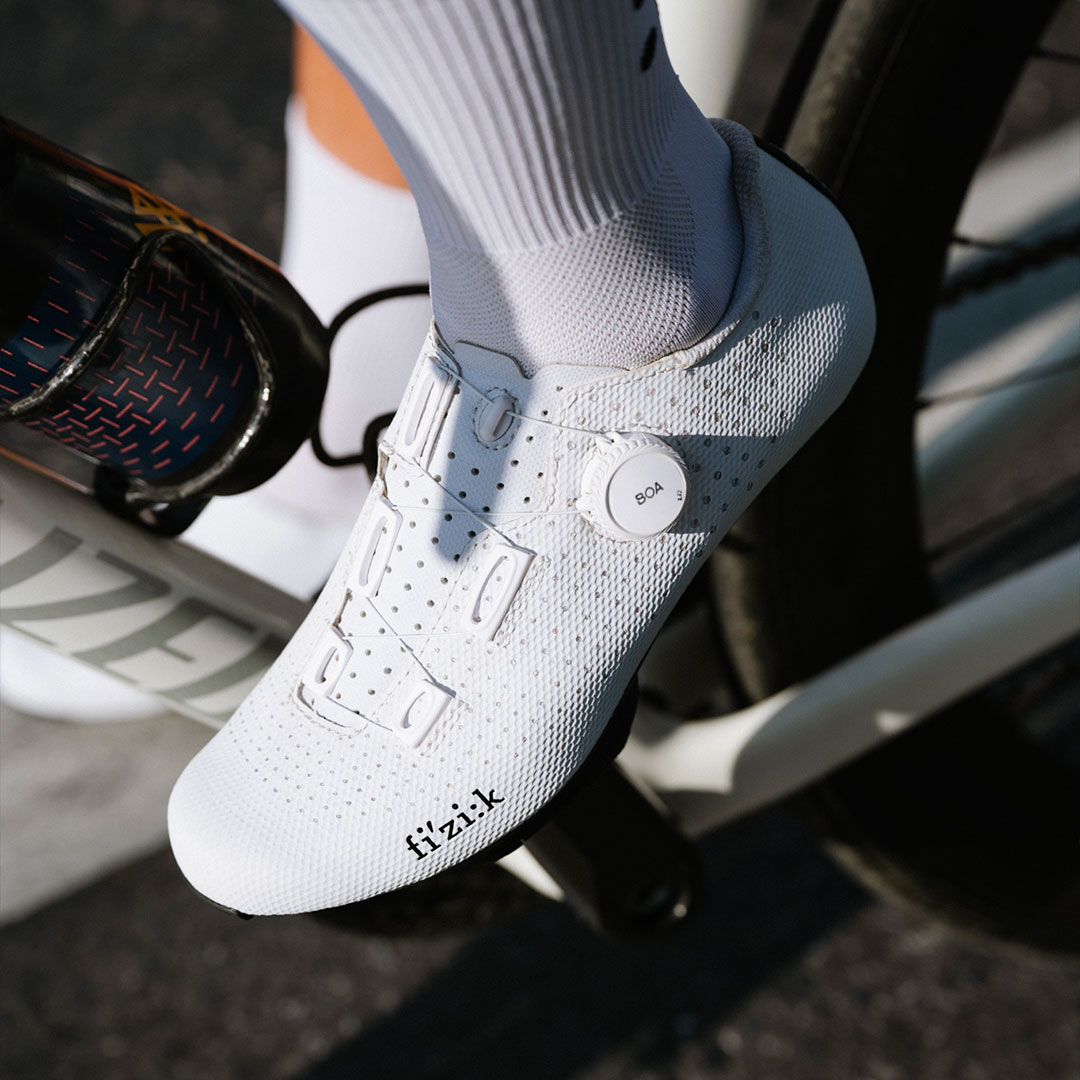 Powerful and Responsive
At the base, the R2 outsole's engineered carbon fibre layup saves weight and delivers increased stiffness, with a stiffness index rating of 10, making this outsole the most responsive in the fizik range. A wide vent inlet and deep internal channelling provide cooling airflow, aiding in temperature regulation. The cleat positioning is set slightly further back compared to traditional settings to optimise pedalling efficiency and reduce knee compression—especially well-suited for very aggressive, forward aero positions.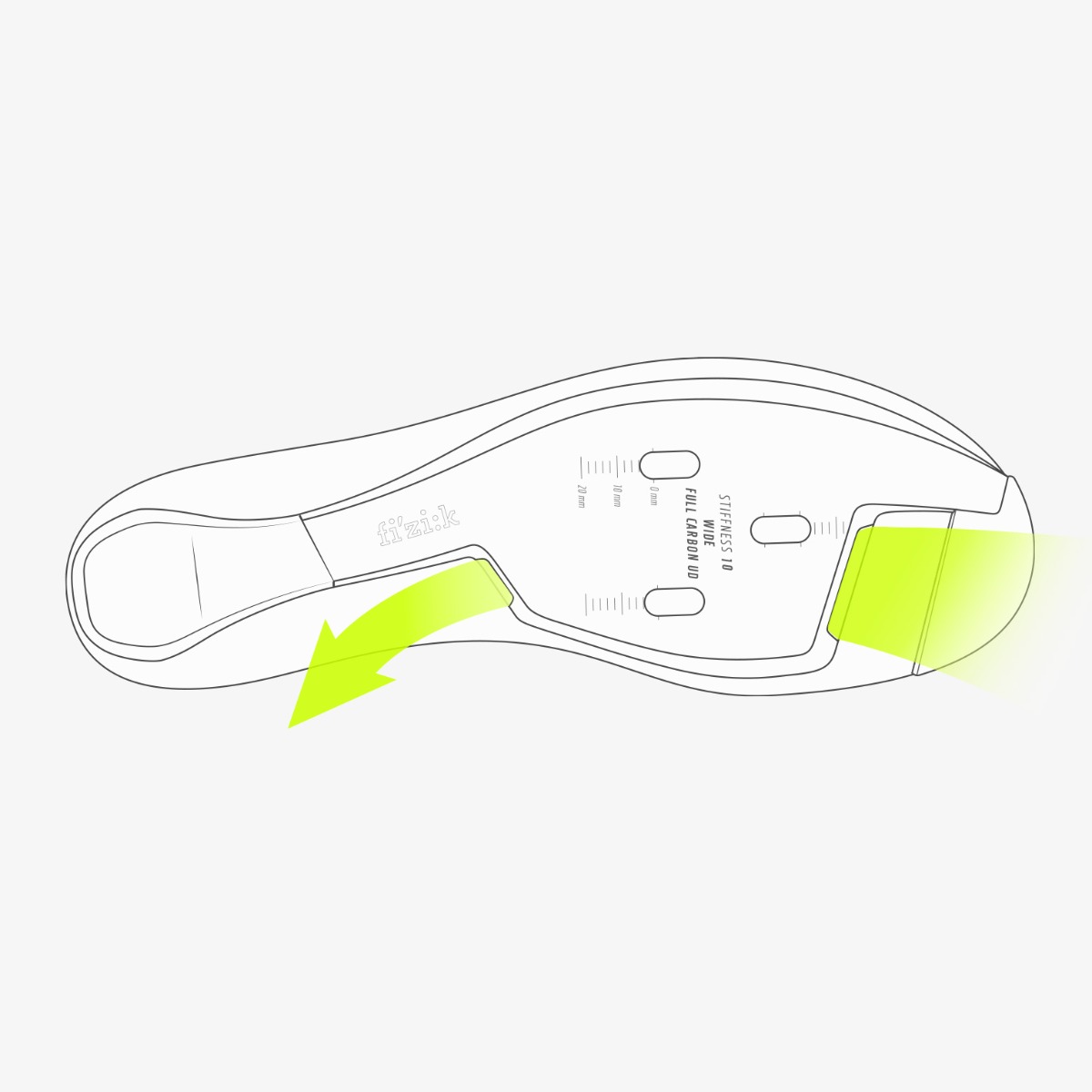 Simply Supportive
The sleek uppers utilise a resilient polyurethane-laminated material combined over a comfortable mesh, resulting in reduced yield and providing long lasting foot support where it's needed most. The fit is practical and quickly fine-tuned with a single bi-directional Li2 BOA® dial.
SPECIFICATIONS
PU laminate over mesh upper
Li2 BOA® Fit System
R2 outsole – full carbon unidirectional, stiffness index 10
Weight: 230 g
Sizes: 36-48 (37 to 47 also in half sizes)
ROAD — Designed and engineered to perform on paved roads, from the smoothest tarmac to the most demanding pave