The new fizik cycling saddle bag is made from durable polyurethane-coated polyester and features a water-repellent zip.
SKU
Con_Saddle-Bag_FB09000A00000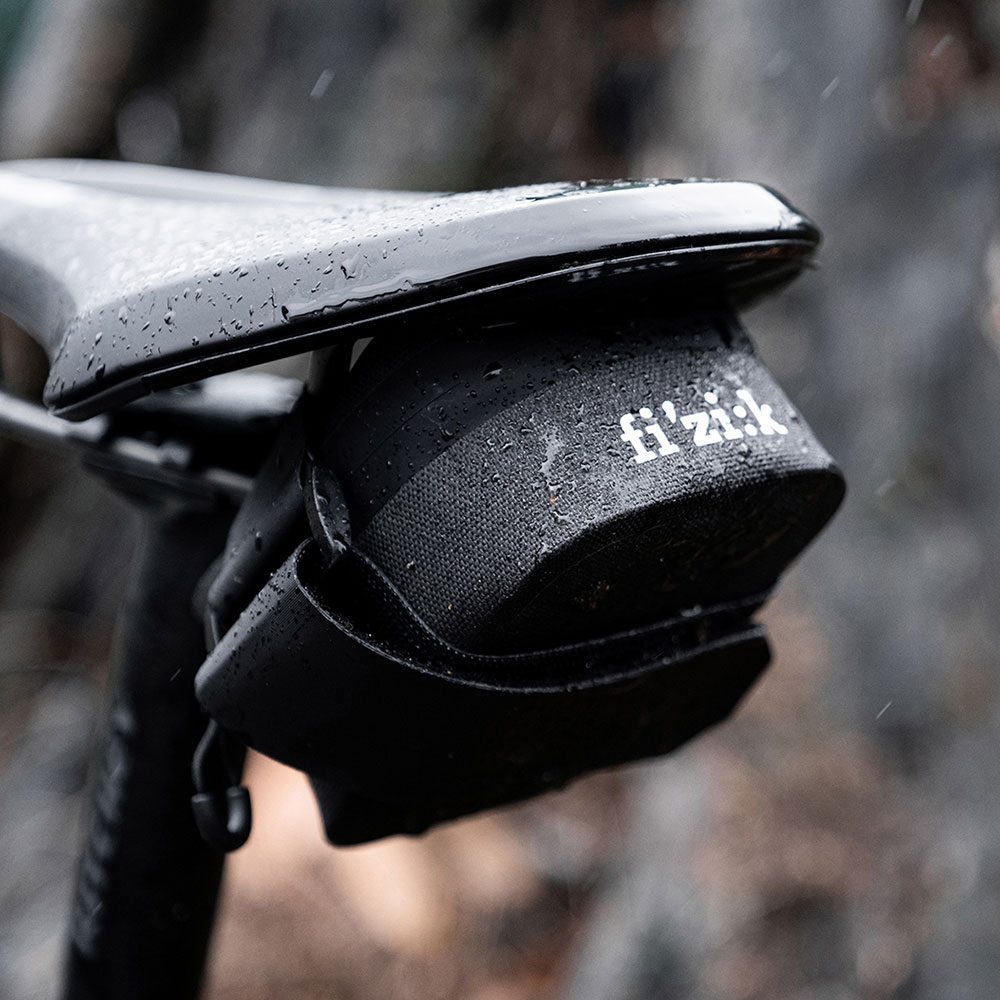 DURABLE PROTECTION
This fizik saddle bag is made from durable, PU-coated polyester featuring a water-repellent zip that, combined with welded seams, protects its contents from the outside elements.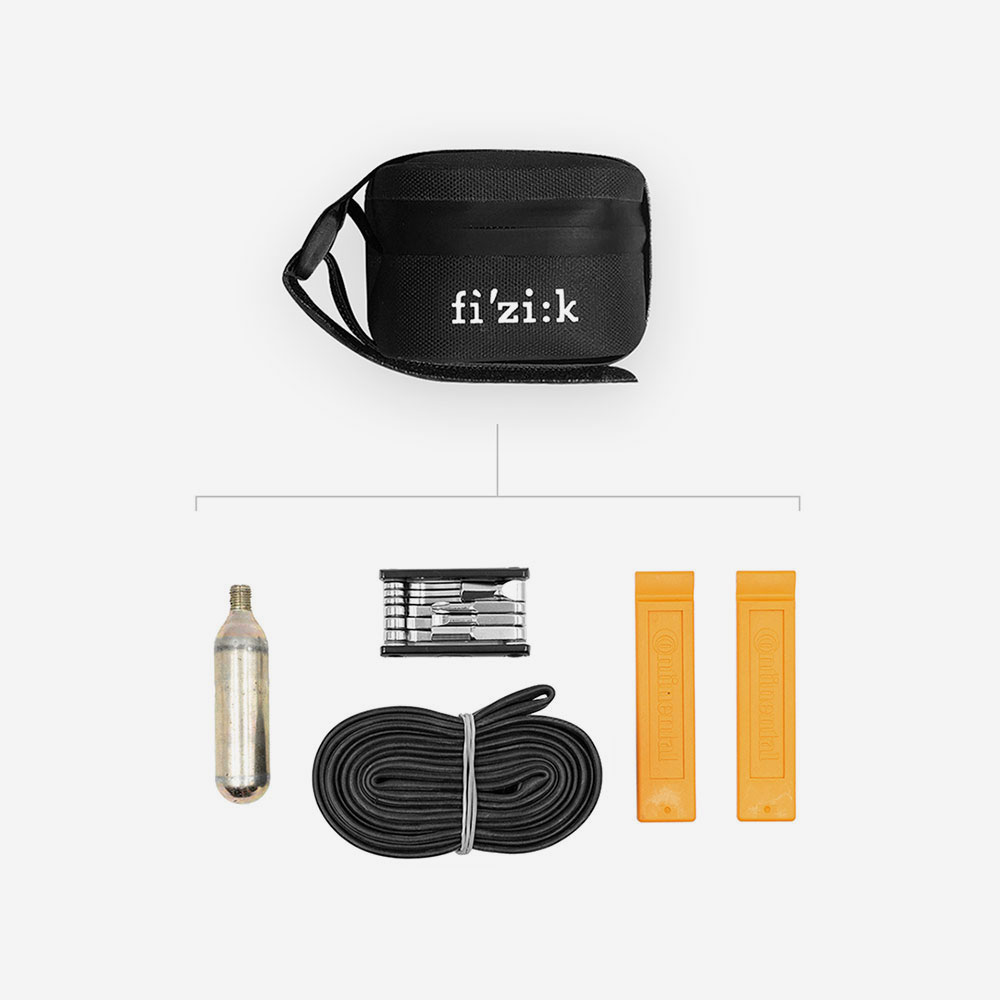 RIDE READY
Fitting snugly to the underside of the saddle thanks to its velcro strap, this bag is designed to carry an inner tube, co2 cartridge + inflator, tire levers and a multitool, with an interior mesh pocket added to keep its contents tightly packed and well-organised.
SPECIFICATIONS
Weight: 66g
Size: L110 x W75 x H55 mm
PU-coated polyester
Water-repellent zip
fizik velcro strap
Intended use: road and off-road
ROAD — Designed and engineered to perform on paved roads, from the smoothest tarmac to the most demanding pave