Terra Alpaca X5 + Alpaca Tool Carrier
A new mountain bike saddle offering support and riding control, sold together with a fully integrated tool carrier designed to fit perfectly under the shape of Alpaca saddles.
SKU
Con_Terra-Alpaca-X5-+-Alpaca-Tool-Carrier_F206URNA13814
Delivery and Returns
Europe, US & Canada: 1-3 working days
Rest of the World: 2-4 working days
See Shipping/Returns section.
Terra Alpaca X5 + Alpaca Tool Carrier
TERRA ALPACA X5 is a new mountain bike saddle offering support and riding control – in and out of the saddle, up or down the hills.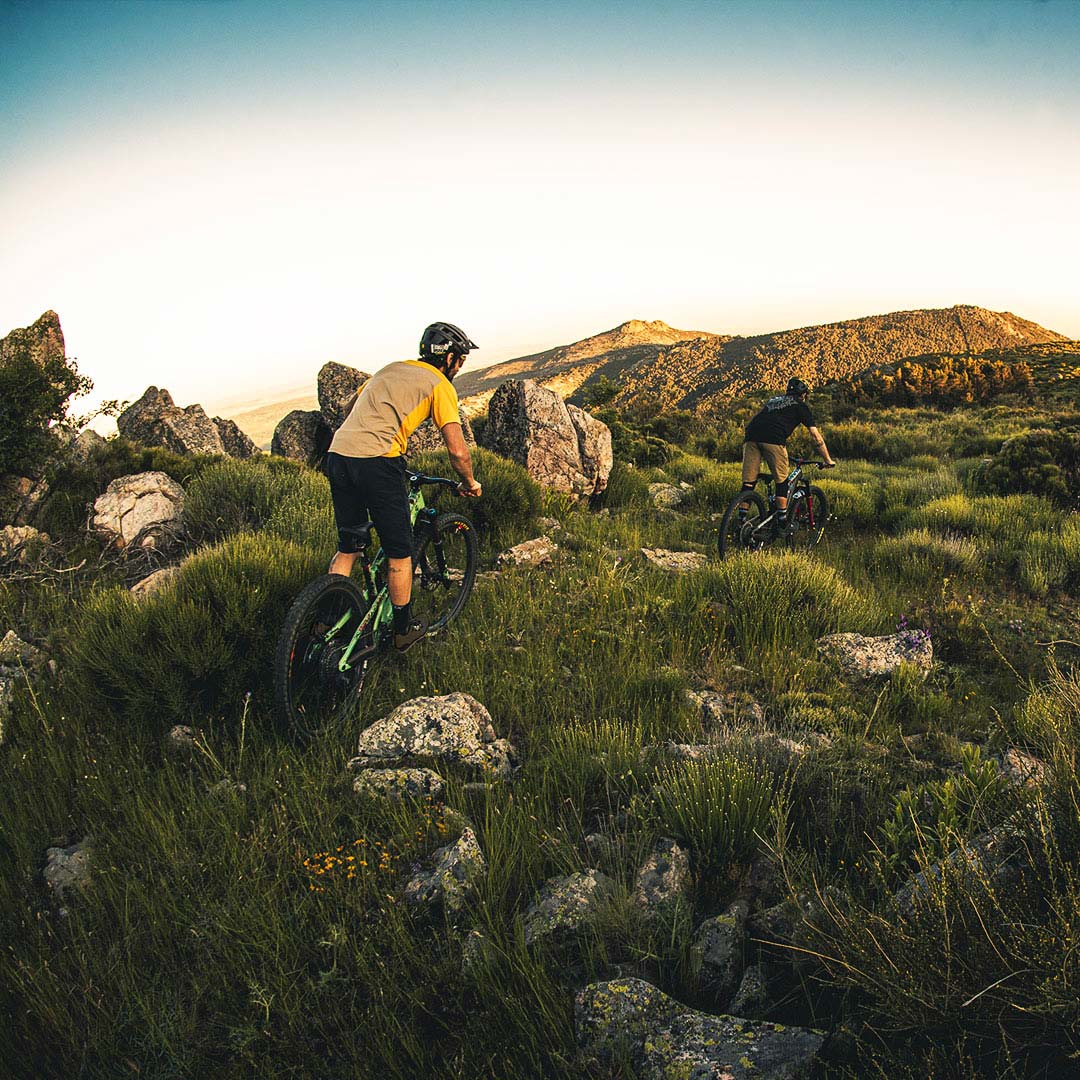 This Terra version of the Alpaca saddle is perfect for full-suspension trail bikes; it's designed to feel right whether your dropper post is extended for pedaling or dropped for descents. The 145mm wide saddle offers great pedaling support but it's also easy to move around on. A gradual transition from the nose to the wings allows constant fore and aft position changes, while the slightly waved tail discreetly supports your lower back.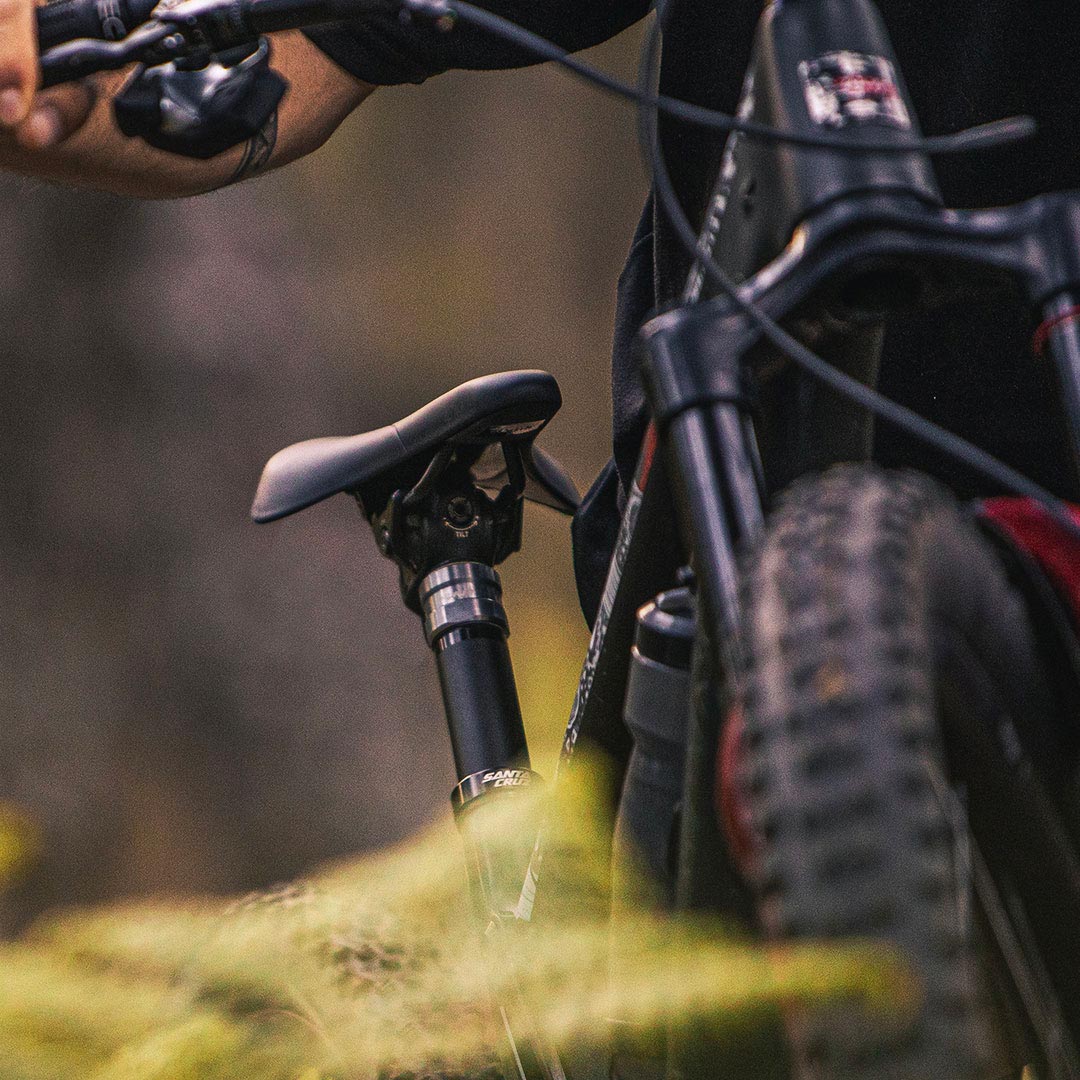 We wanted this saddle to help you explore the toughest trails. So, the nose is wide and flat, offering a solid platform to push against as you shimmy forward to maintain traction when tackling steep climbs. For added comfort, we've added an ergonomic indent that relieves soft tissue pressure without interfering with baggy riding shorts.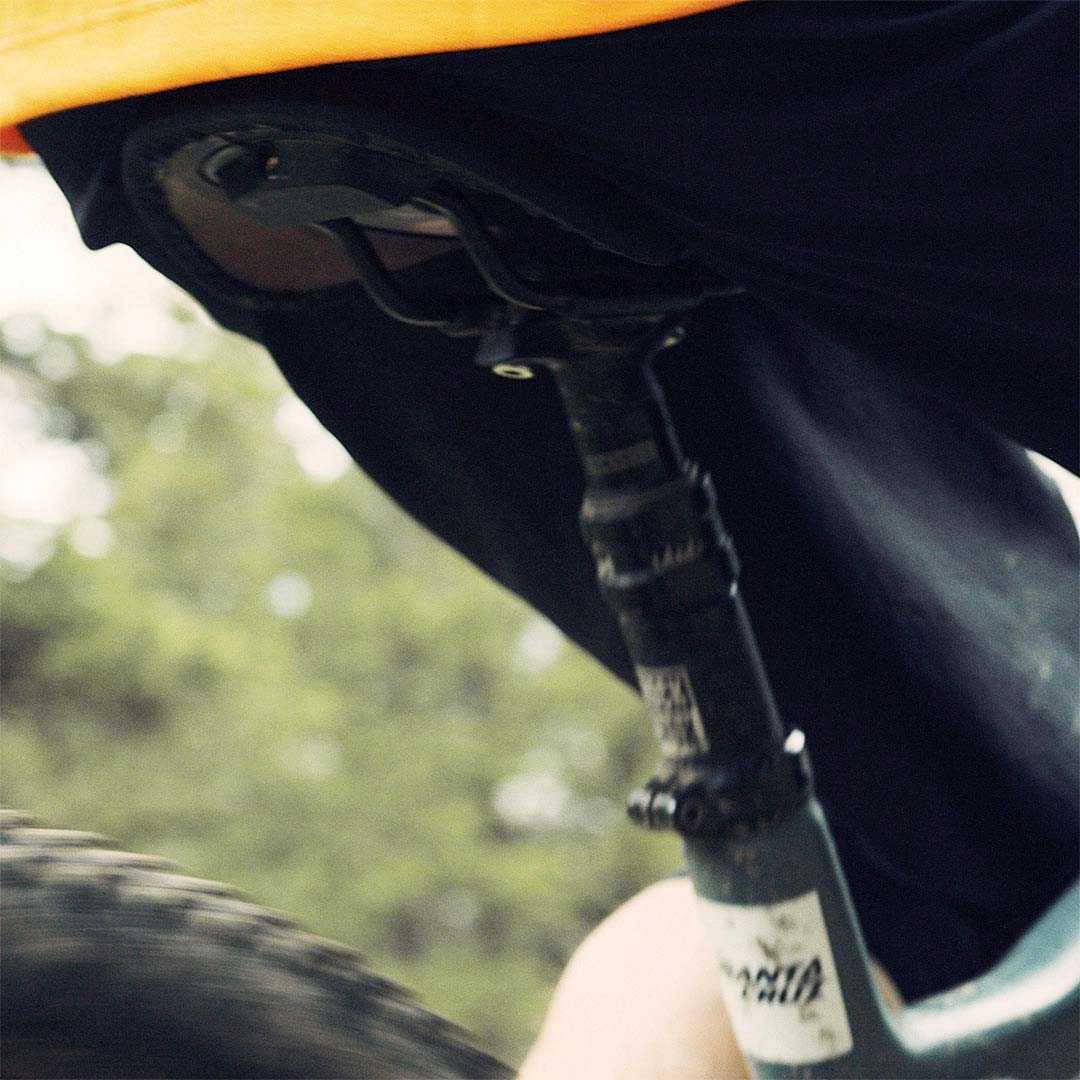 Rugged conditions and rowdy riding require solid solutions, that's why all Alpaca saddles feature Mobius, our proprietary closed loop rail design, for added strength and weight distribution, making snapped saddle rails on heavy landings a thing of the past.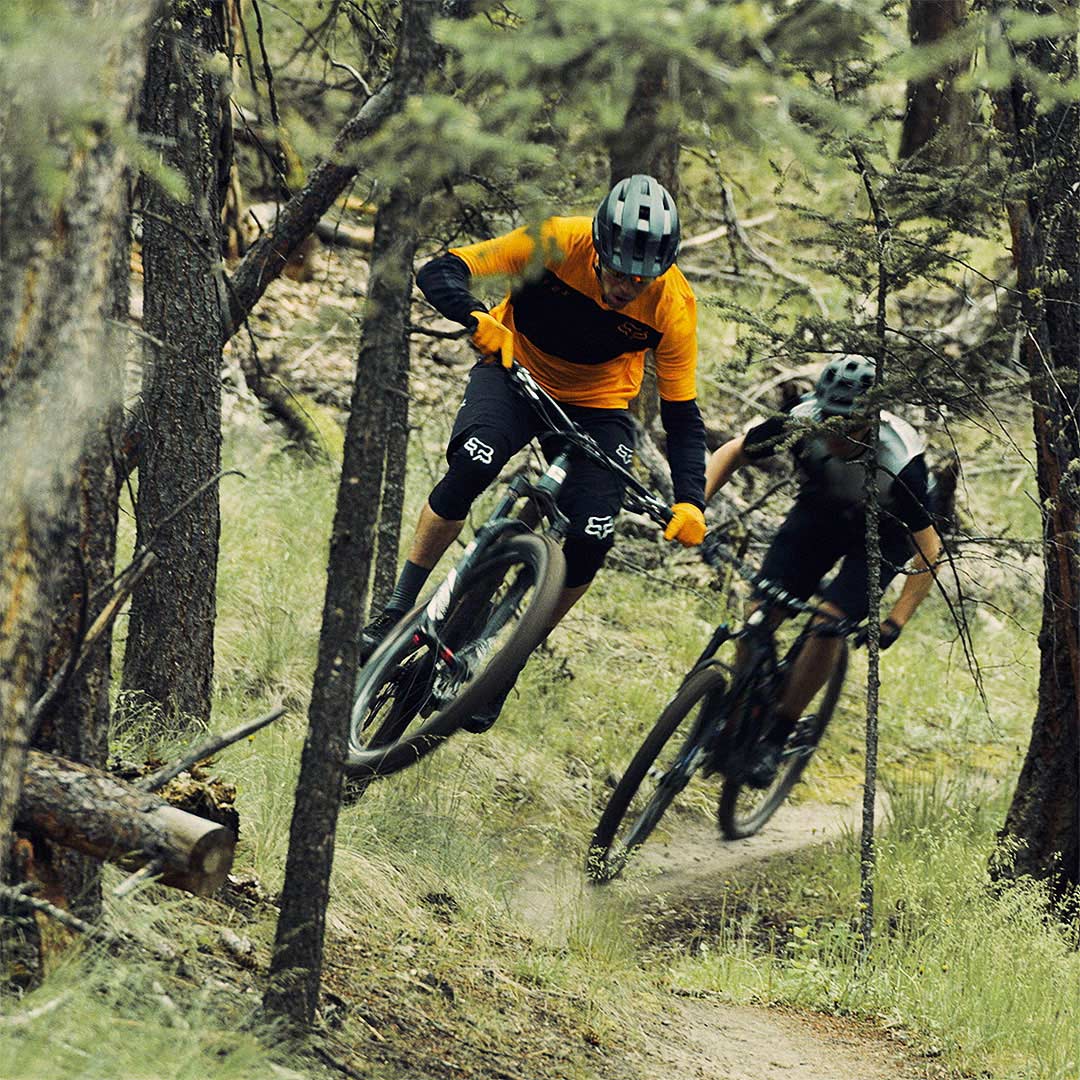 Once you've conquered the climbs and you head downhill with dropper post lowered, your saddle becomes a control device. Terra Alpaca's rounded contours allow smooth and fast movement of your legs around the saddle to help you stay on course. And flexible edges along the wings and rear end protect your inner legs from bruising, however rough the ride.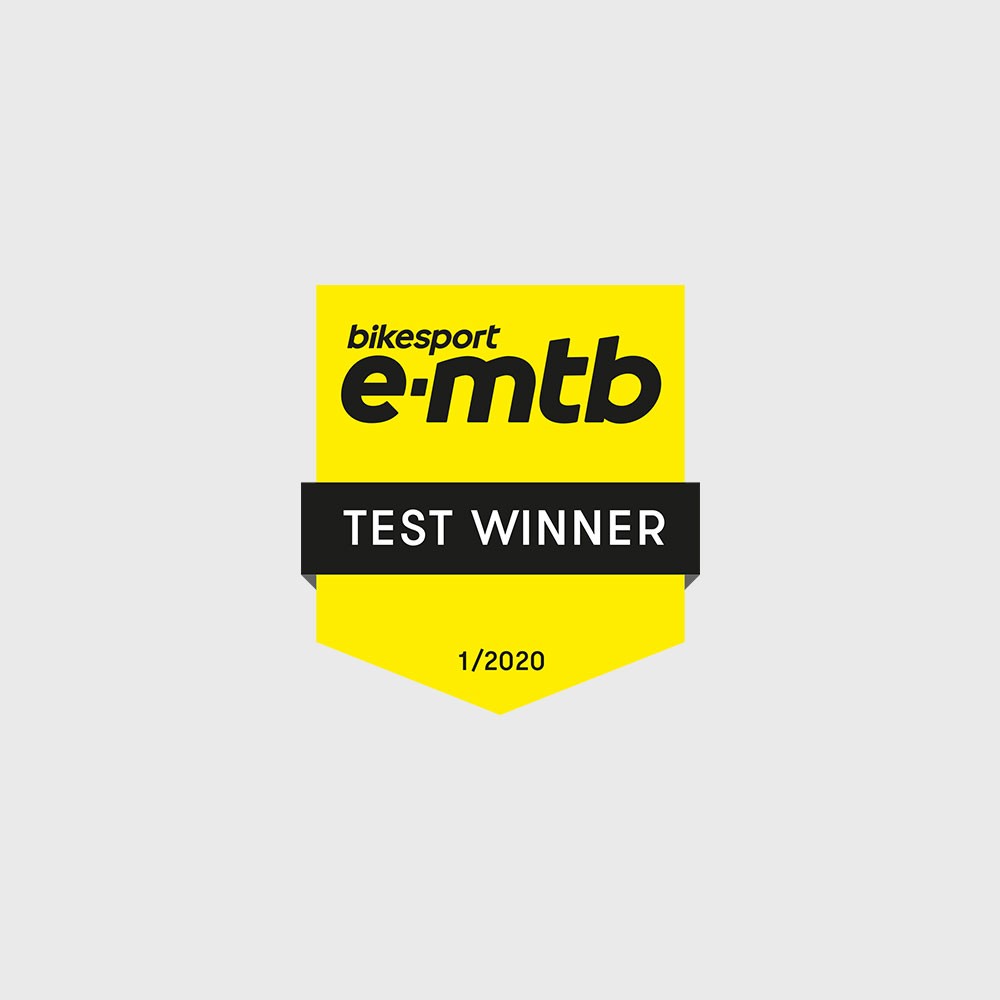 Bikesport e-mtb-Magazine
"Fizik's latest saddle convinces all the way, shows no weakness in the test. Surprisingly comfortable and with a wide range of uses. One of our favorites!"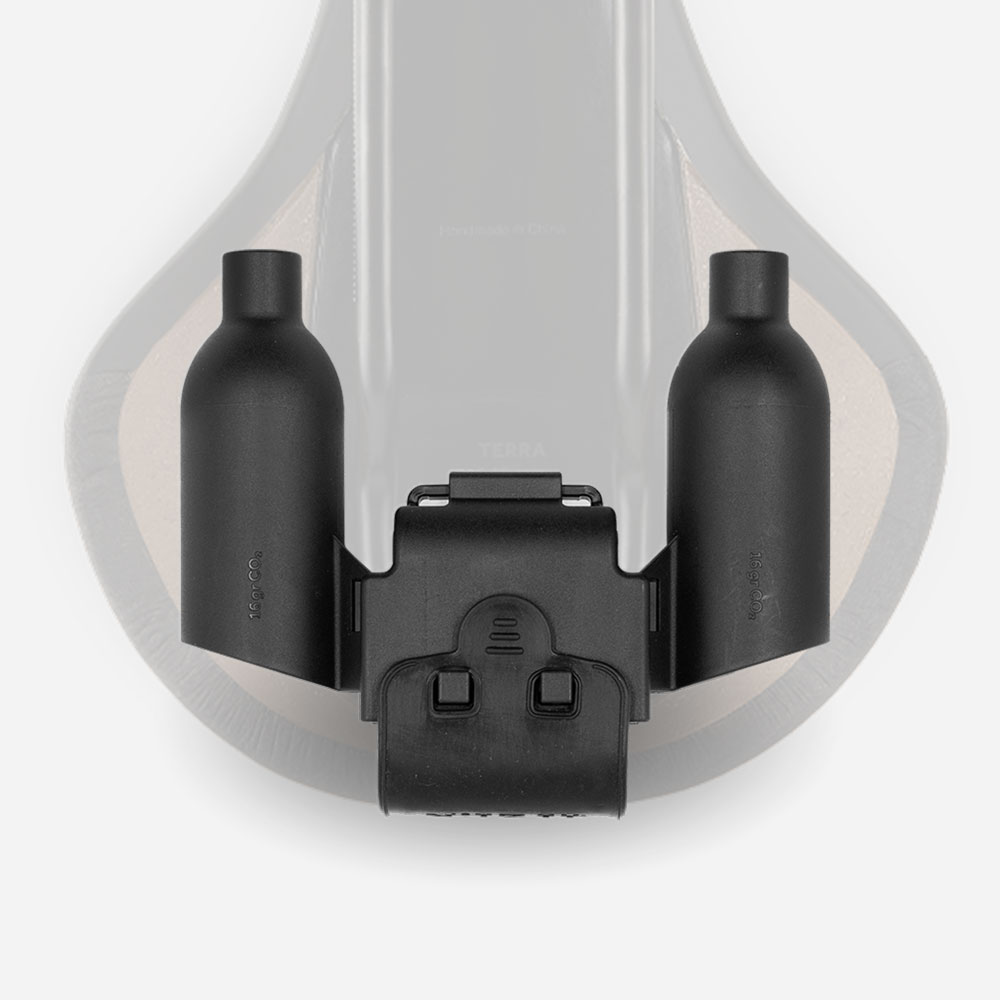 FULLY INTEGRATED CARRIER
For both Terra and Gravita Alpaca saddles we have developed a specific tool carrier that is fully integrated and removable. The carrier has been designed to fit perfectly below the shape of the Alpaca saddles, making it an ideal companion without impact the overall aesthetic of the bike.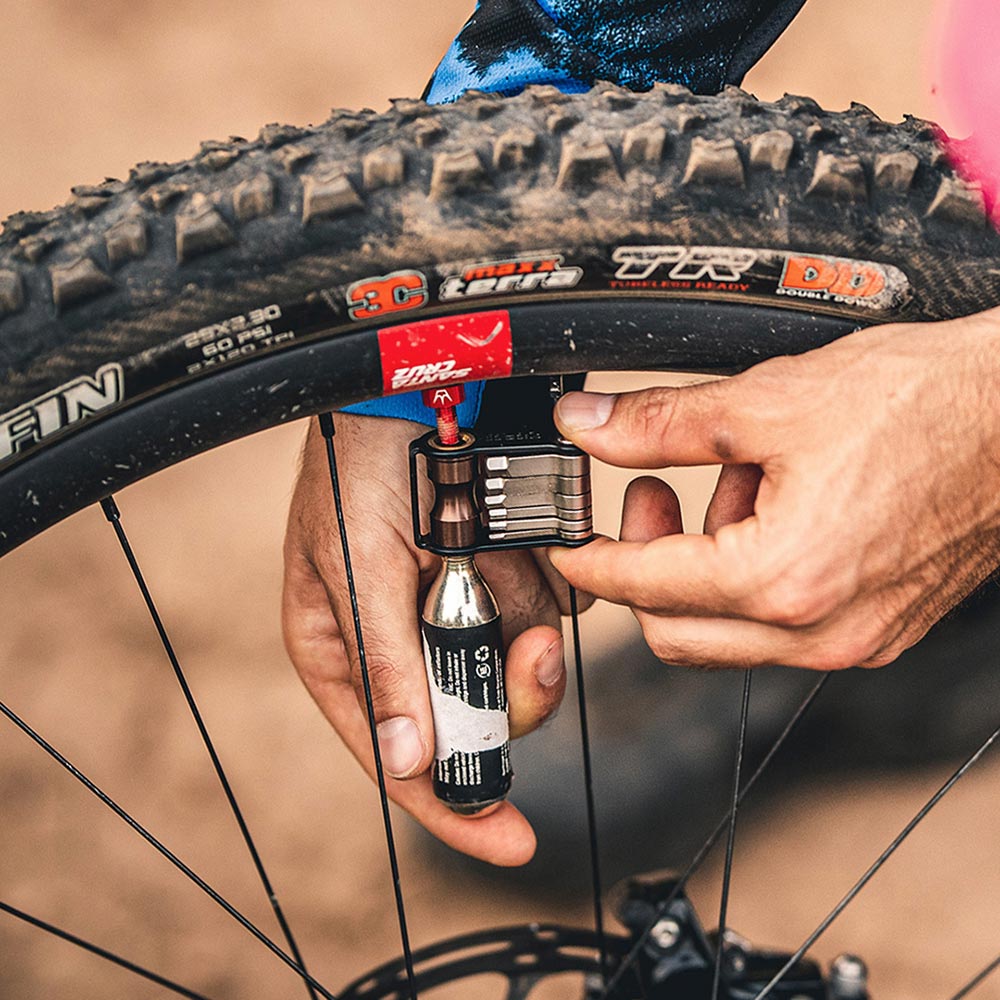 12 FEATURES MULTI-TOOL
The carrier includes a 12 features multi-tool with inflator head and two removable 16g CO2 cartridge housings. The carrier tucks on the bottom of the saddle and is secured with a fixing screw. Once installed, the carrier completely integrates with the silhouette of the saddle and doesn't get in the way while riding.
SPECIFICATIONS
Dimensions: 248 x 145 mm
Weight: 238 g
Height at 75mm width: 40mm
Length from nose to 75mm width: 129.5 mm
Rail: 7x7 mm

TERRA ALPACA X5 FEATURES
Alpaca: smooth-edged shape that combines support and riding control for dropper post use
X5: a combination of a ride-compliant fiber reinforced nylon shell and an S-Alloy rail
Mobius rail: closed loop design for added strength and weight distribution
co-injected elastic wing panels that flex upon impact

ALPACA TOOL CARRIER FEATURES
The Alpaca Tool Carrier Includes:
two removable 16g CO2 housings
twelve-feature Multitool with:
Hex Wrenches – 2/2.5/3/4/5/6/8mm
Screwdrivers – Phillips/Flat head
Torx – t-25/t-10
Inflator Head
Two reusable zip ties
OFF-ROAD — Designed and engineered to perform off-road, from singletrack to gravel roads and everything in between