A lightweight, comfortable and easy-fitting waterproof toe cover that doesn't interfere with cycling-shoe cleats.
Delivery and Returns
Europe, US & Canada: 1-3 working days
Rest of the World: 2-4 working days
See Shipping/Returns section.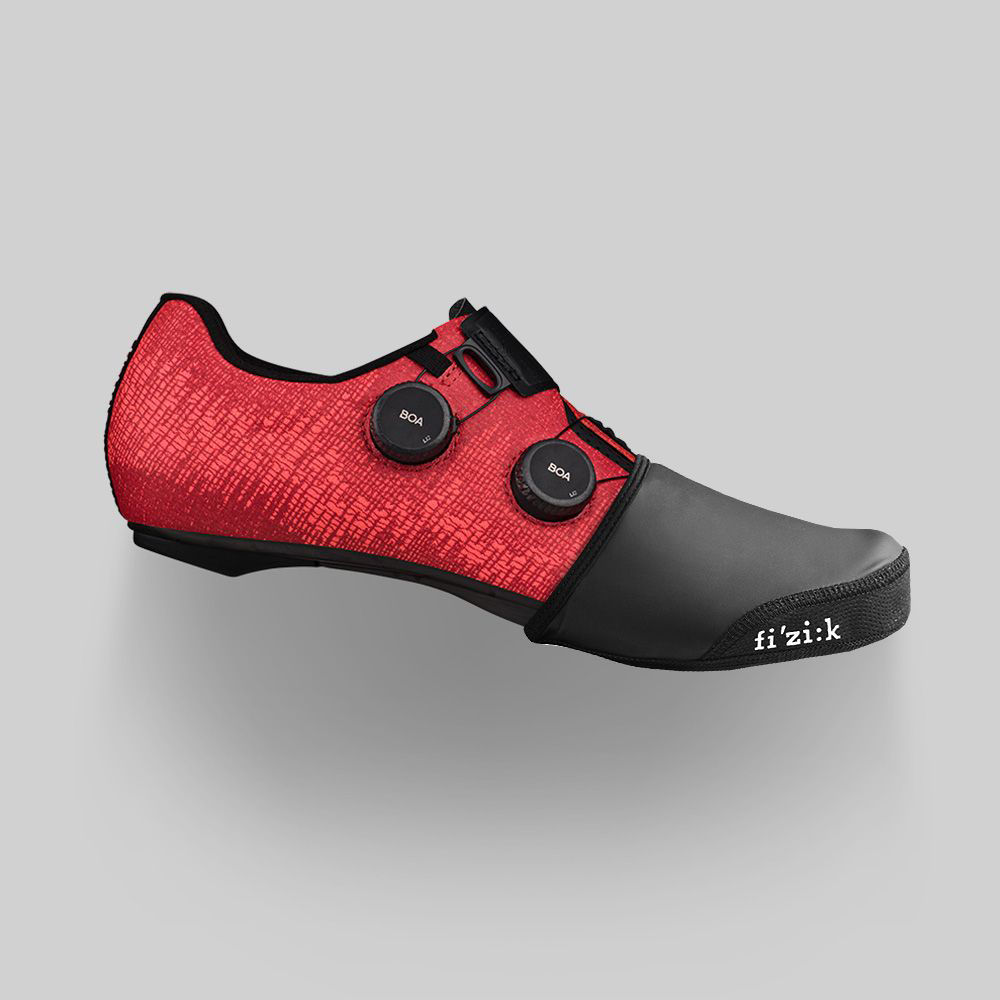 The fizik toe cover's light, comfortable, water resistant PU-cloth upper is mated to a hard-wearing, waterproof reinforced PU fabric sole. With its Microfiber toe cap and puller and this elastic binding it's comfortable, easy fitting and doesn't interfere with your cleats. A reflective fizik logo aids visibility and a range of sizes are available to suit all riders.
SPECIFICATIONS
Windproof and Water Resistant upper (PU, Nylon & Polyester)
Reinforced PU fabric sole, Toe Cap & Puller
Thin elastic binding
Reflective fizik logo