This MTB XC saddle with a long, flat, narrow shape; a lightweight composite co-injected nylon shell; and braided carbon rails provides great support and flexibility of movement.
Delivery and Returns
Europe, US & Canada: 1-3 working days
Rest of the World: 2-4 working days
See Shipping/Returns section.
The Tundra saddle range is made for cross-country riding and racing.
It has a relatively long, flat, narrow shape that allows for great power transfer and great support, along with flexibility of movement.
Thanks to our choice of materials and advanced hand-made processes, it's also very light: just 165g.
The Tundra M1 features a strong, light composite carbon co-injected Nylon shell, with Wing Flex technology – which enables flexibility where your thighs meet the saddle – and a Carbon Braided rail for ultimate light weight and strength. It also features a Black Thermowelded Gummy Microtex cover for ultimate durability on the trail.
SPECIFICATIONS
Shell: Composite carbon co-injected Nylon WingFlex
Rails: Carbon Braided 7 x 10 mm
Cover: Gummy Black Microtex
Central Cover: Thermowelded Black Gummy Microtex
Front Cover: Gummy Black Microtex
Rear Cover: Gummy Black Microtex
Integrated Clip System compatible
Weight: 160 g
Dimensions: 287x126 mm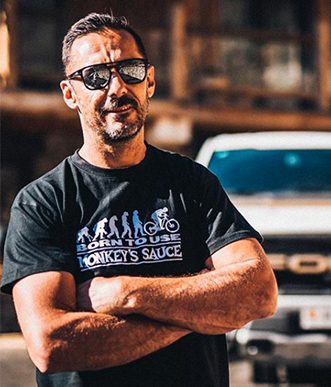 FEEDBACK
Great saddle, Comfortable and light weight

Verified purchaser

|

Order code : 132957486

11/11/2022
OFF-ROAD — Designed and engineered to perform off-road, from singletrack to gravel roads and everything in between