Tempo Overcurve R4 Iridiscent Wide
A road cycling shoe featuring all the advanced construction techniques of the Tempo Overcurve R4 plus a performance fit for wide feet and an iridescent upper.
SKU
Con_Tempo-Overcurve-R4-Iridiscent-Wide_TPR4OIW1K
As low as
175.20€
Regular Price
219.00€
Delivery and Returns
Europe, US & Canada: 1-3 working days
Rest of the World: 2-4 working days
See Shipping/Returns section.
Tempo Overcurve R4 Iridiscent Wide
As low as
175.20€
Regular Price
219.00€
All-round road cycling shoe is designed to be equally at home on weekend group rides, in daily training, and stretching out on a granfondo.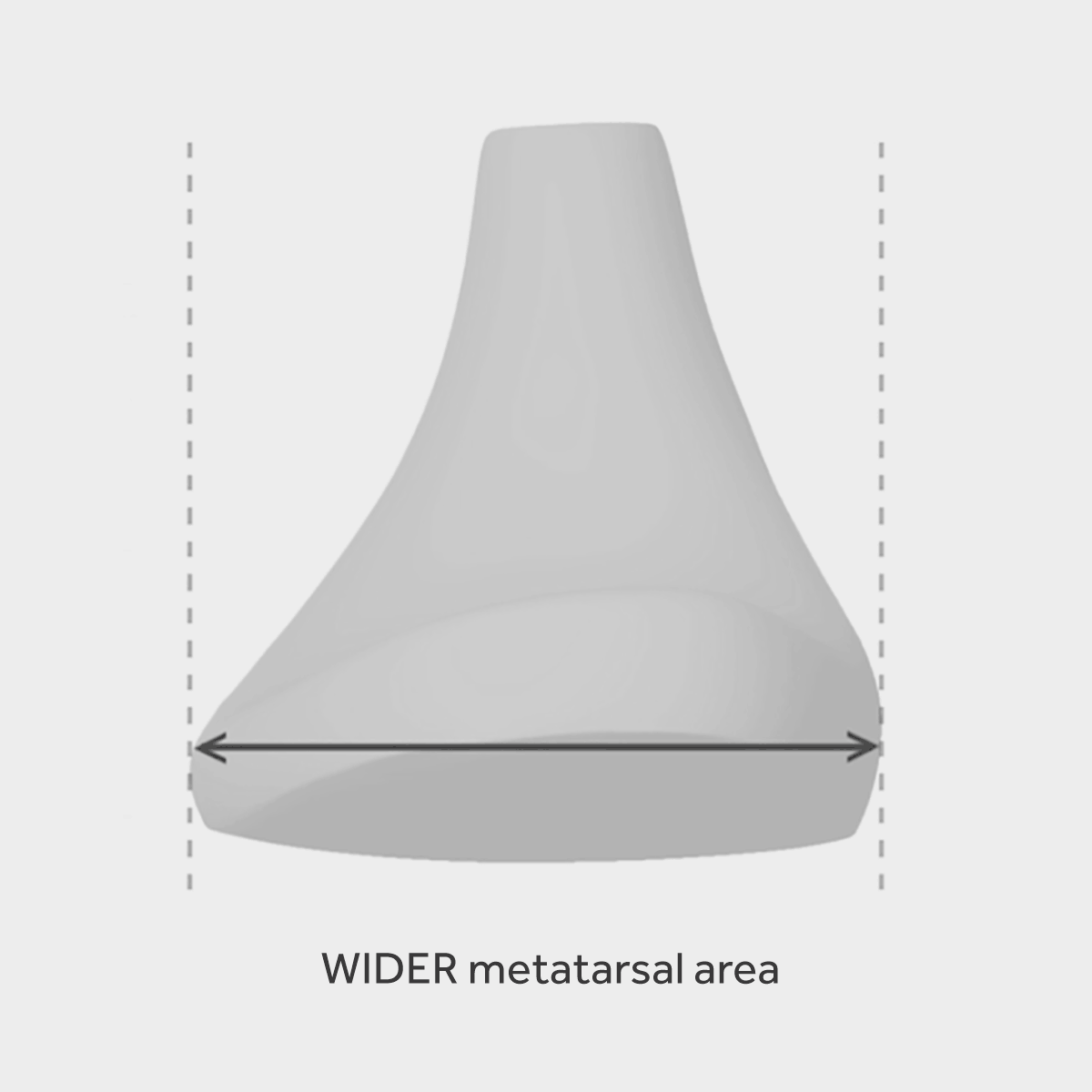 The Overcurve R4's classic aesthetic belies an advanced construction technique: a resilient polyurethane laminated material is combined over a comfortable mesh, reducing energy loss and providing long-lasting foot support where it's most needed. Designed with a performance fit for riders with wider feet, the Overcurve R4 Wide provides a higher volume fit with more room at the forefoot around the ball of the foot and metatarsals.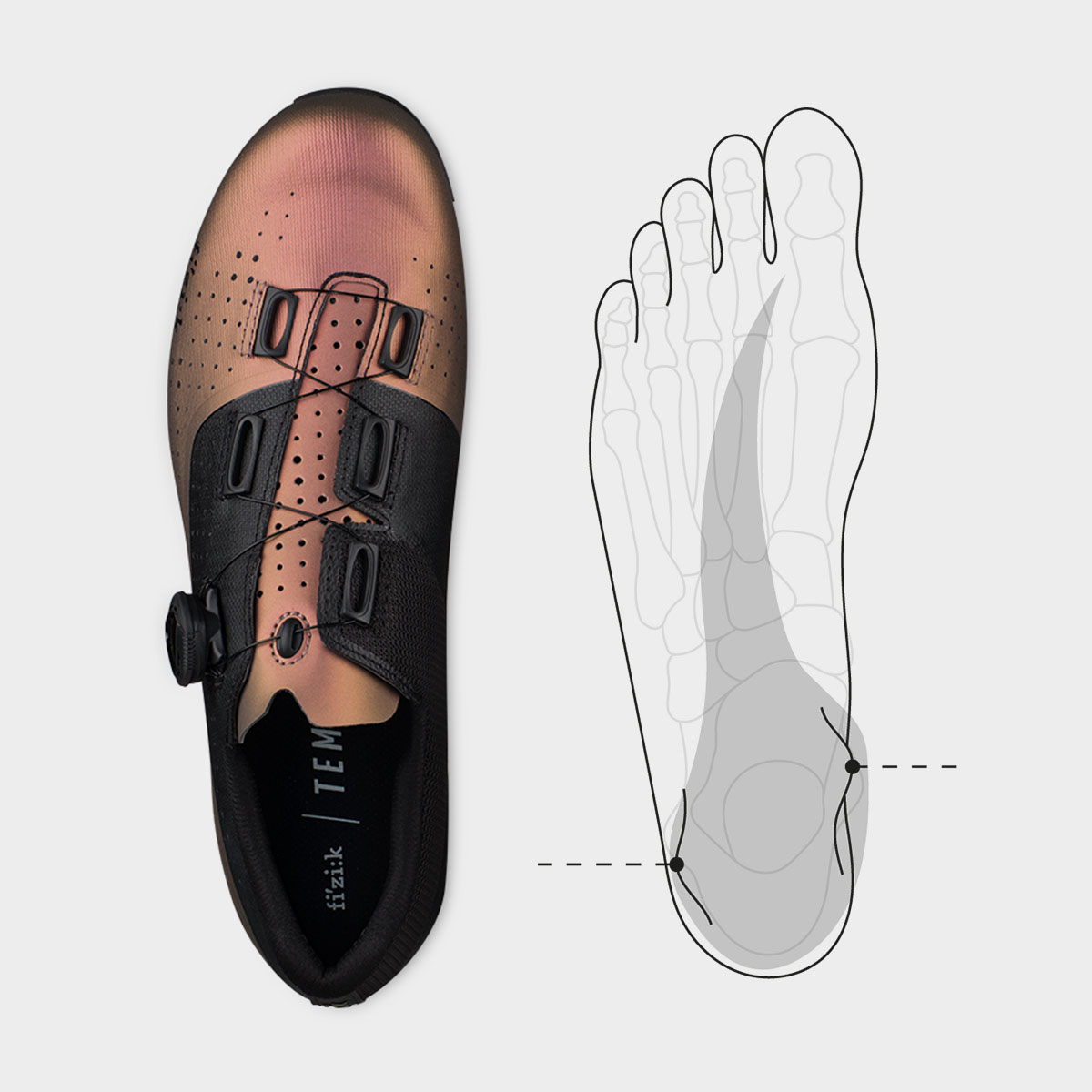 Overcurve
Shoe closure is fast, reliable and secure, powered by a micro-adjustable BOA® IP1 dial in an Overcurve pattern. The Overcurve shoe construction features a staggered collar that wraps around the ankle, tracing the natural alignment of the ankle's two bony protrusions: the lateral and medial malleoli. The result is an asymmetrical shape, with the throat of the shoe curving over the foot from its outside to its inner side.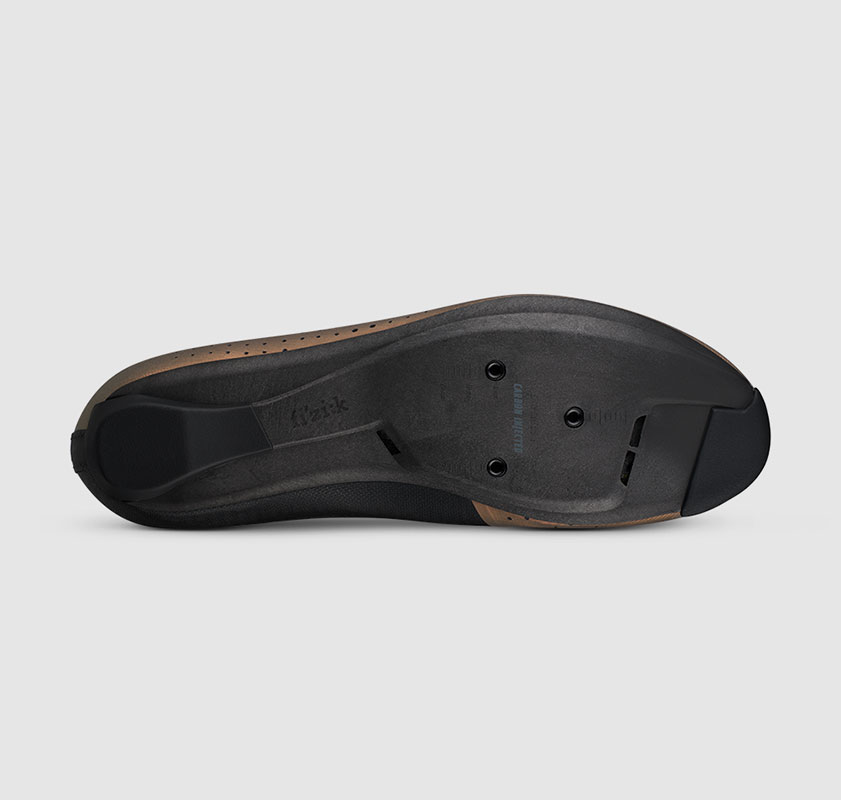 R4 Outsole
The moderately stiff R4 outsole strikes a balance between comfort and pedalling efficiency to make it a true all-rounder, featuring a lower profile structurally optimized with a 15% infused carbon fiber composition. The R4 outsole further provides efficient ventilation with internal channelling for effective temperature regulation. The cleat is positioned slightly further towards the heel compared to traditional placement to optimize pedalling efficiency and reduce knee compression, especially suited to aggressively forward aero riding positions.
SPECIFICATIONS
PU laminate over mesh upper
BOA® IP1-B dial closure
R4 outsole – carbon injected nylon, stiffness index 7
Weight: 232 g (size 42- ½ pair)
Sizes: 37-48 (37-47 also in half sizes)
Tempo: versatility road series designed for the most enjoyable riding experience
Intended use: Road cycling - designed and engineered to perform on paved roads, from the smoothest tarmac to the most demanding pavé
ROAD — Designed and engineered to perform on paved roads, from the smoothest tarmac to the most demanding pave