Our supportive, stable bike saddle for endurance cycling, designed to deliver all-day comfort thanks to double-density foam, a waved profile, and pressure-relieving cut-out.
Delivery and Returns
Europe, US & Canada: 1-3 working days
Rest of the World: 2-4 working days
See Shipping/Returns section.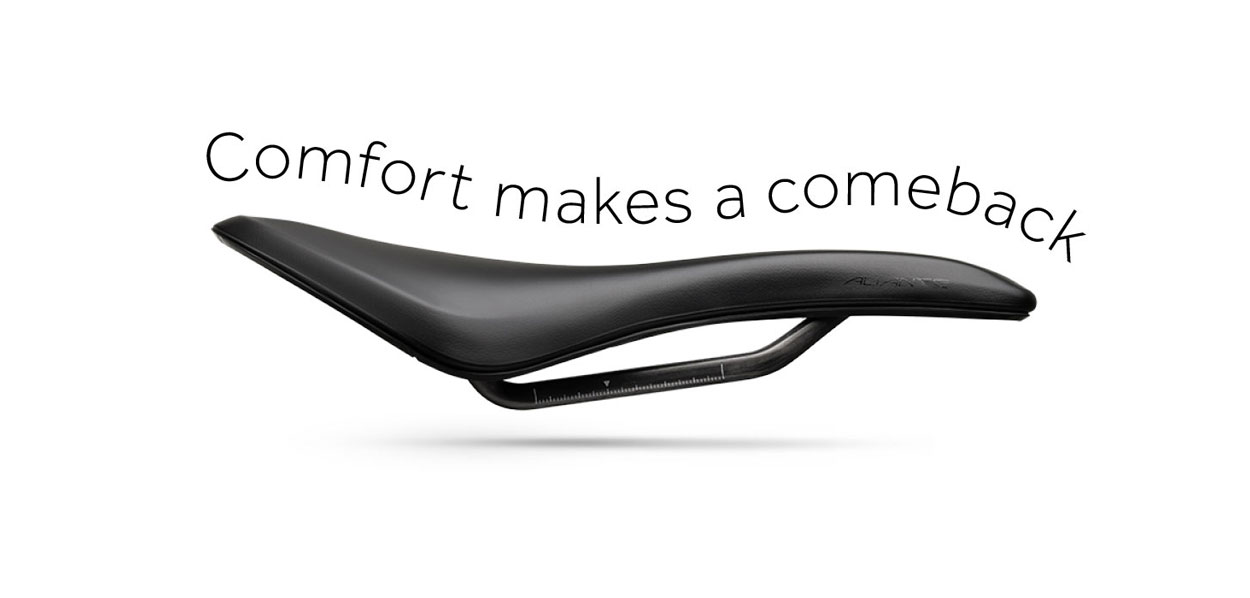 First launched exactly two decades ago, our Tempo Aliante saddle took the cycling world by storm in 2003 with its innovative design that prioritized rider comfort—so much so that it was even nicknamed "le sofa" in France—and it has been supporting long-distance cyclists ever since. To mark the twentieth anniversary of Aliante, we're introducing our latest take on this timeless design.
Comfort makes a comeback with the all-new Tempo Aliante.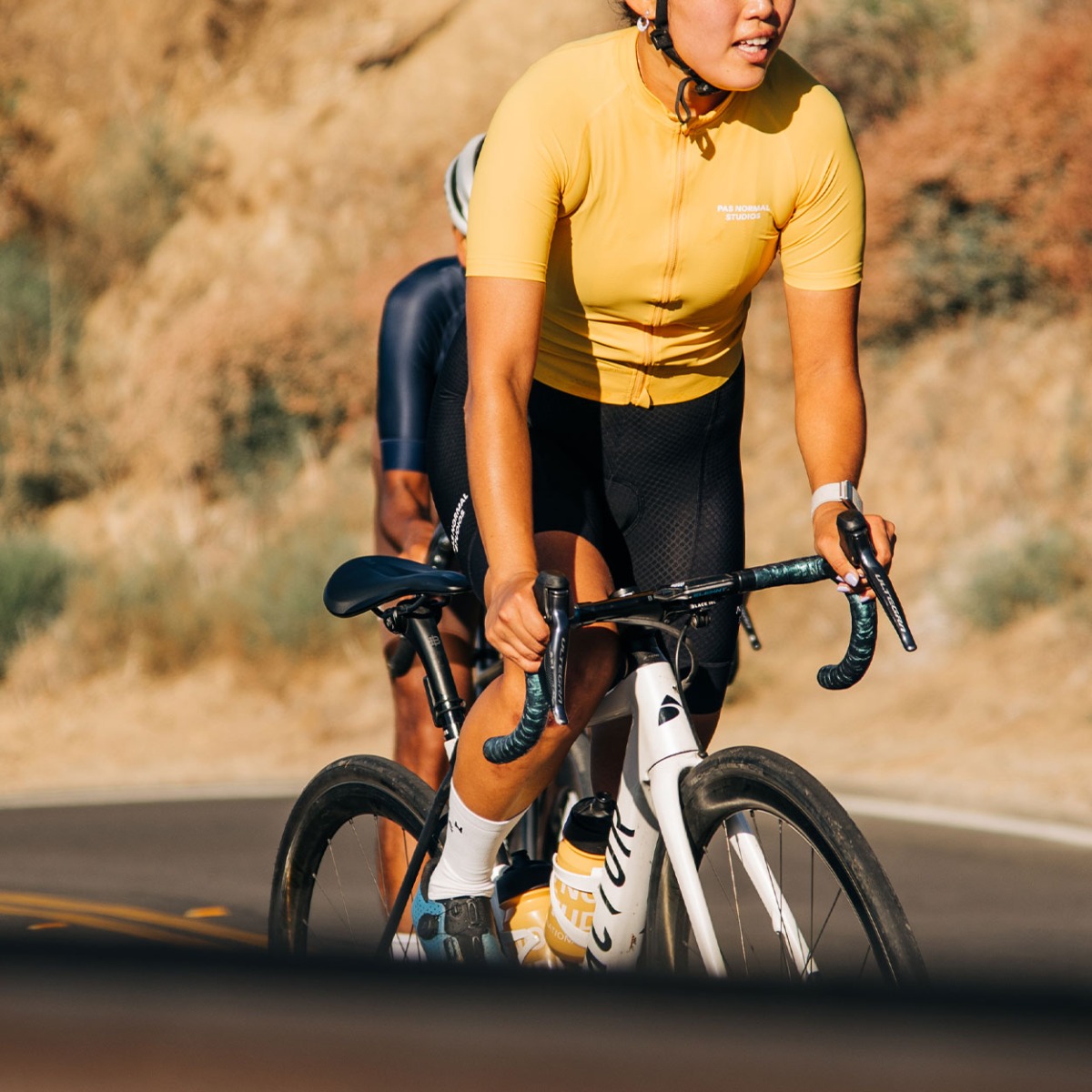 A NEW ALIANTE
Part of the new generation of Aliante saddles, the Aliante R3 maintains the main traits that made this saddle family iconic and one of the most comfortable in the entire Fizik range.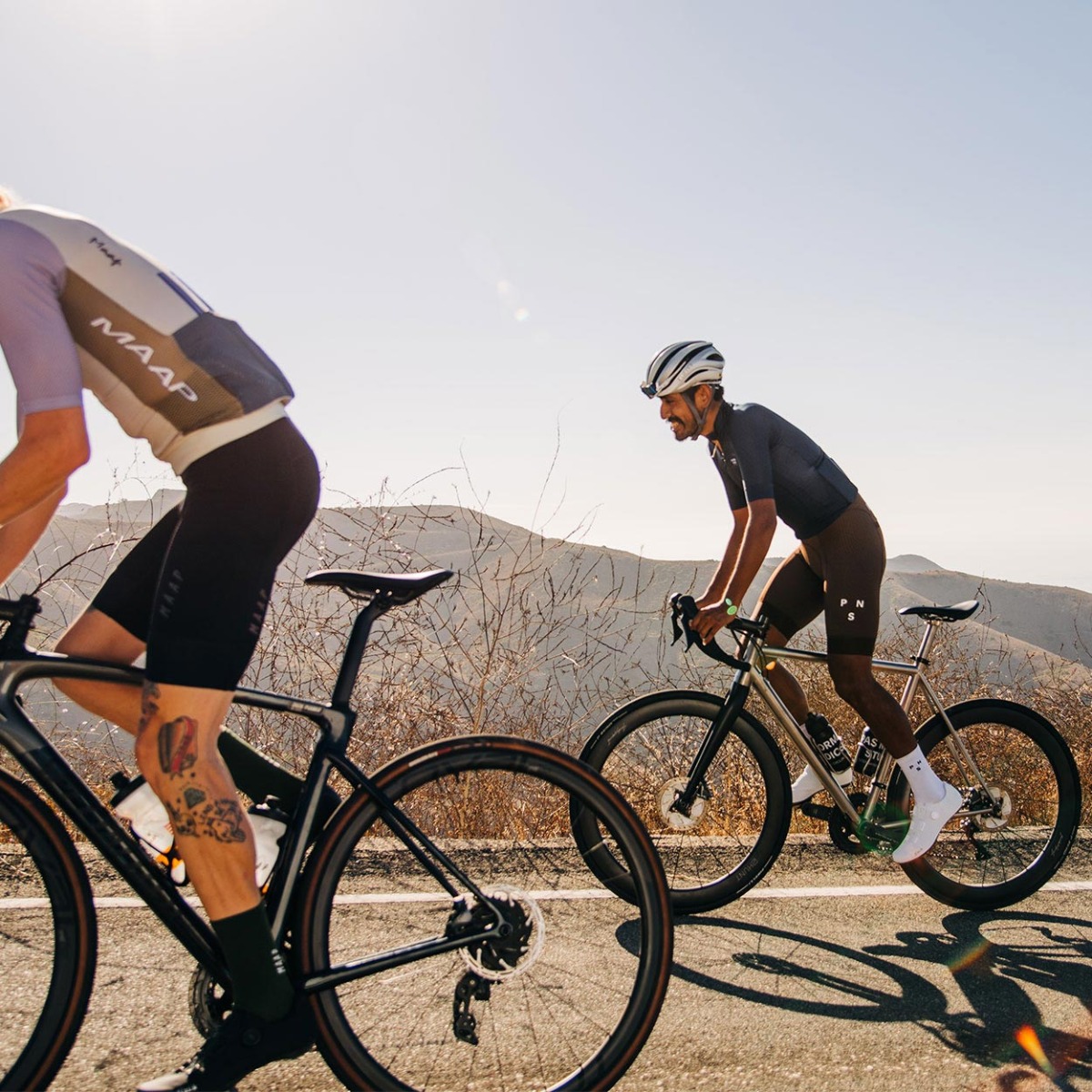 ALL-DAY COMFORT
Aliante is a waved saddle that features a gradual, tapered transition from wing to nose. With a slightly wider platform to support the ischial bones, it improves stability and weight distribution for all-day rides. With a focus on comfort, the newly redesigned Aliante has a flatter surface to allow for more evenly spread pressure and a balanced feel, especially useful on extended endurance rides.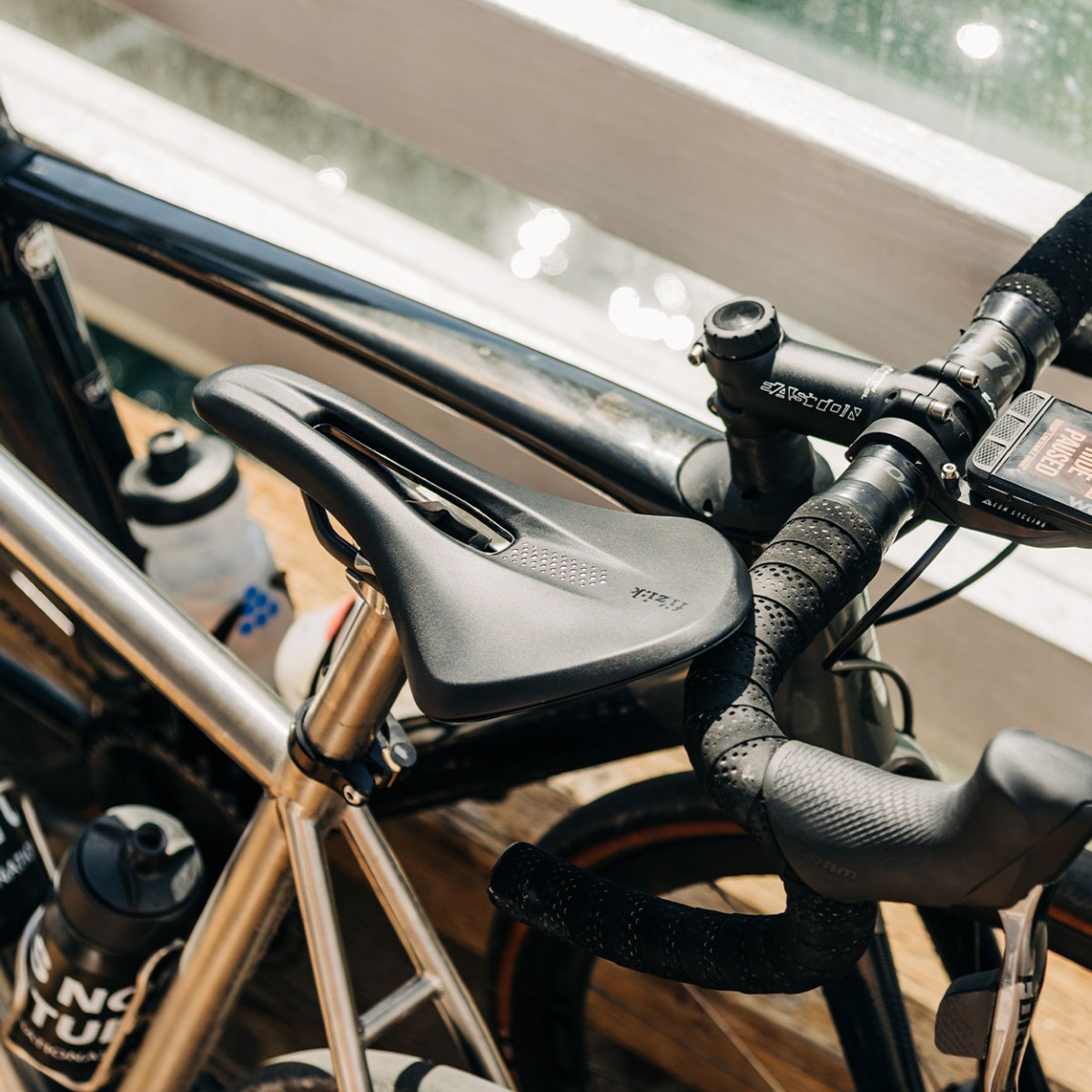 ENGINEERED PRESSURE RELIEF
Aliante features an ergonomic cutout, developed using detailed analysis and input from medical experts, that helps to relieve pressure and facilitate blood flow. Additionally, the generous padding has been engineered with a double-density foam, firmer on the ischial bones, softer on the nose, to provide every rider the right support, regardless of riding position, without creating undue pressure.
SPECIFICATIONS
ALIANTE: Waved profile saddle designed to maximize comfort, support and pressure relief
R3: Combination of a ride-compliant, carbon-reinforced nylon shell and a Kium hollow rail with high strength-to-weight ratio
WINGFLEX: The shell's side edges flex and adapt to the rider's inner leg movement
DOUBLE DENSITY FOAM: Firmer on the ischial bones, softer on the nose, for optimal comfort in every riding position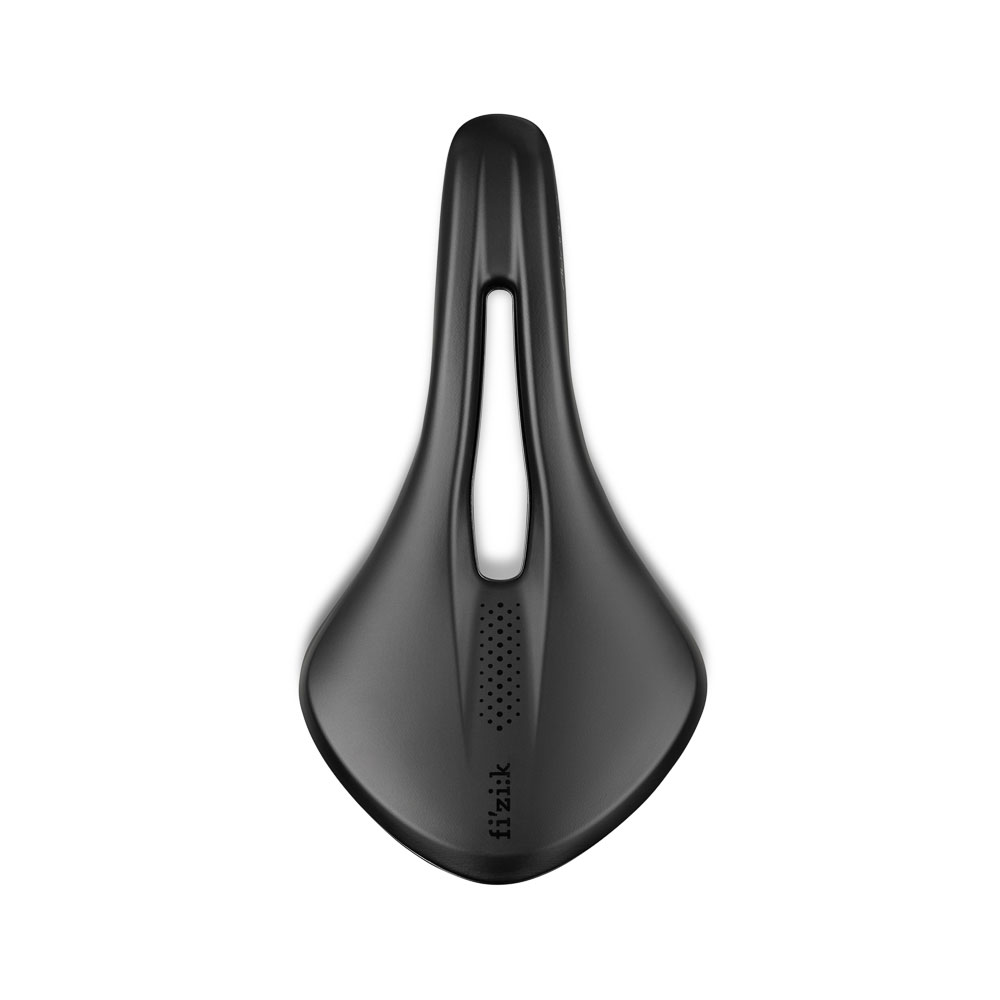 SPECIFICATIONS
ALIANTE R3 145 mm
Length: 277 mm
Width: 145 mm
Height at 75 mm width: 44 mm
Length from nose to 75mm width: 141 mm
Weight: 220 g
Rail: 7x7 mm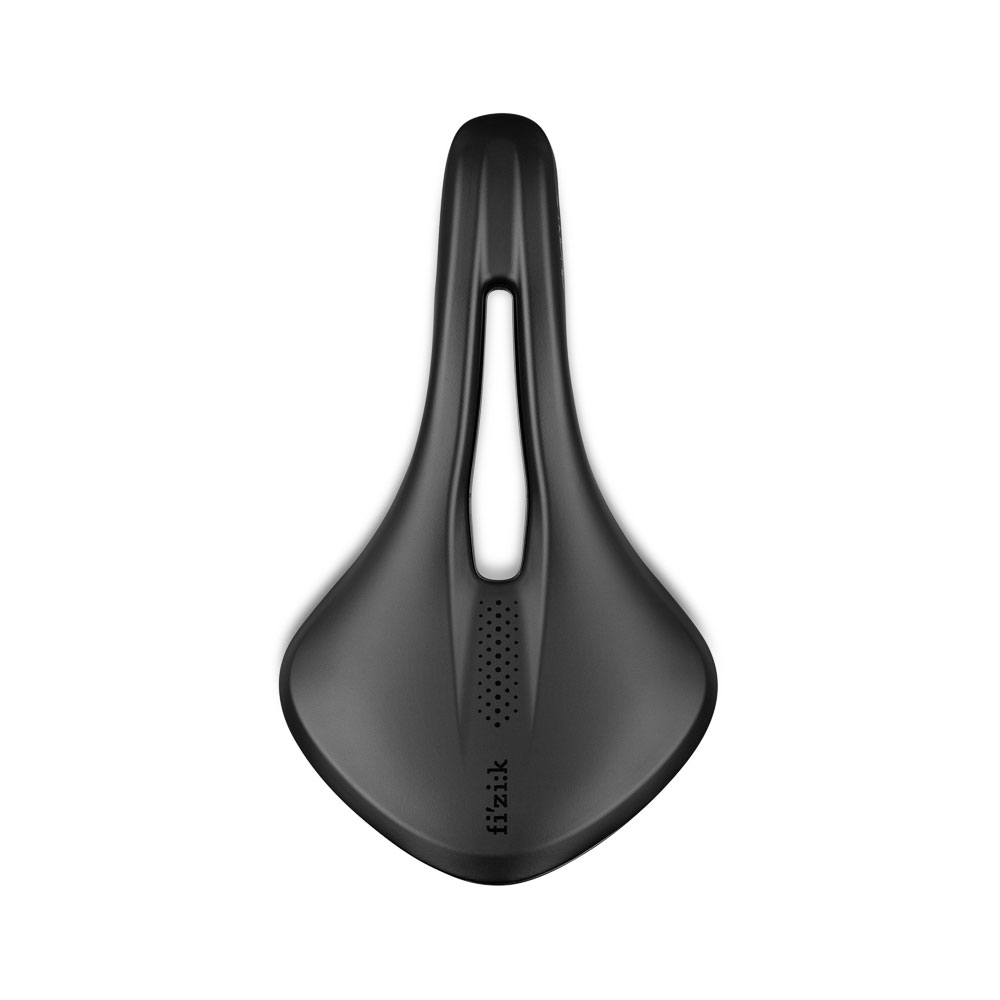 SPECIFICATIONS
ALIANTE R3 155 mm
Length: 277 mm
Width: 155 mm
Height at 75 mm width: 44 mm
Length from nose to 75 mm width: 138 mm
Weight: 226 g
Rail: 7x7 mm
ROAD — Designed and engineered to perform on paved roads, from the smoothest tarmac to the most demanding pave