A ride-compliant e-bike saddle designed to enhance the experience of riding a pedal-assisted full-suspension mountain bike.
SKU
Con_Terra-Aidon-X5_F208URNA04873
Delivery and Returns
Europe, US & Canada: 1-3 working days
Rest of the World: 2-4 working days
See Shipping/Returns section.
A ride-compliant, off-road saddle designed to complement the experience of riding a pedal-assisted full-suspension mountain bike.
As part of the new Fizik range of short-nosed saddles, the Aidon is specifically designed for use with full-suspension E-MTBs. The shorter shape puts riders in a more planted position, making for greater stability, confidence and control when riding heavier pedal-assisted bikes.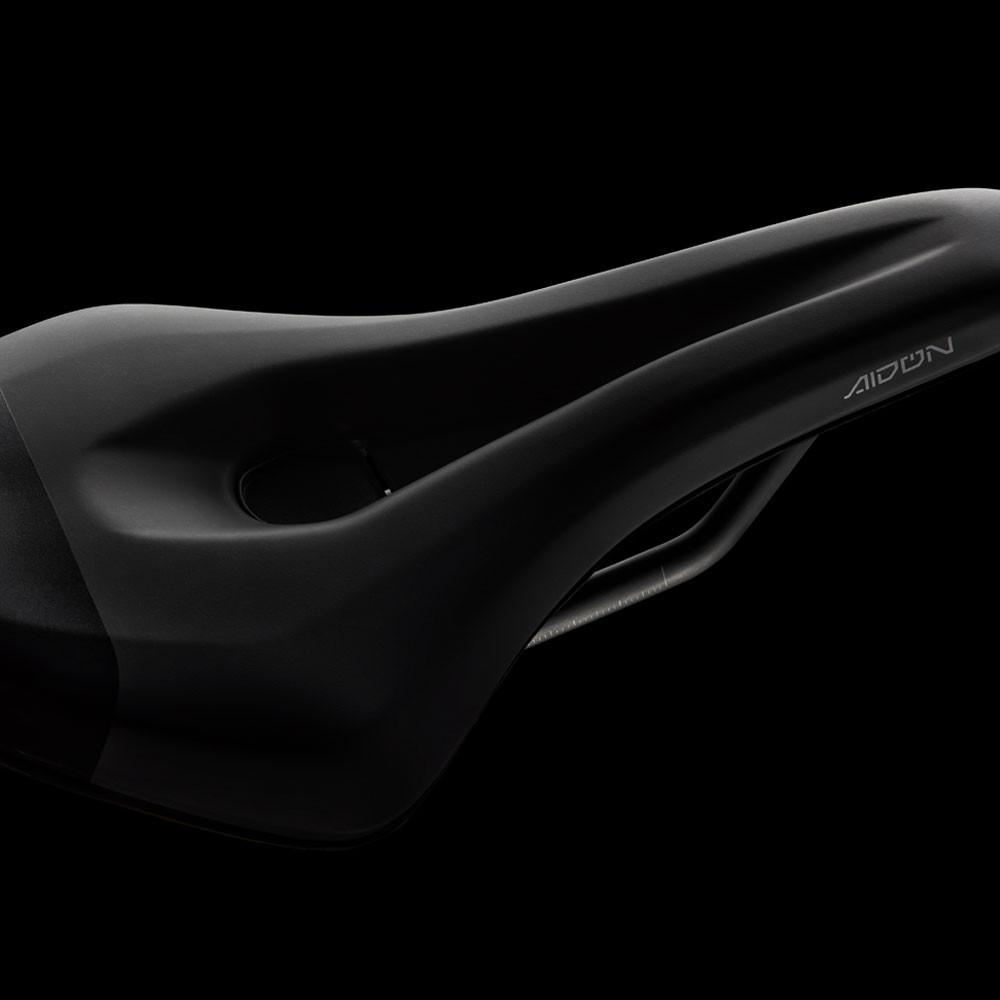 A gradual transition from nose to side wings allows smooth position changes while guiding the bike. The waved kick tail provides lower-back support to help riders hold their position while tackling technical climbs as well as giving greater control during the electric kick of assistance.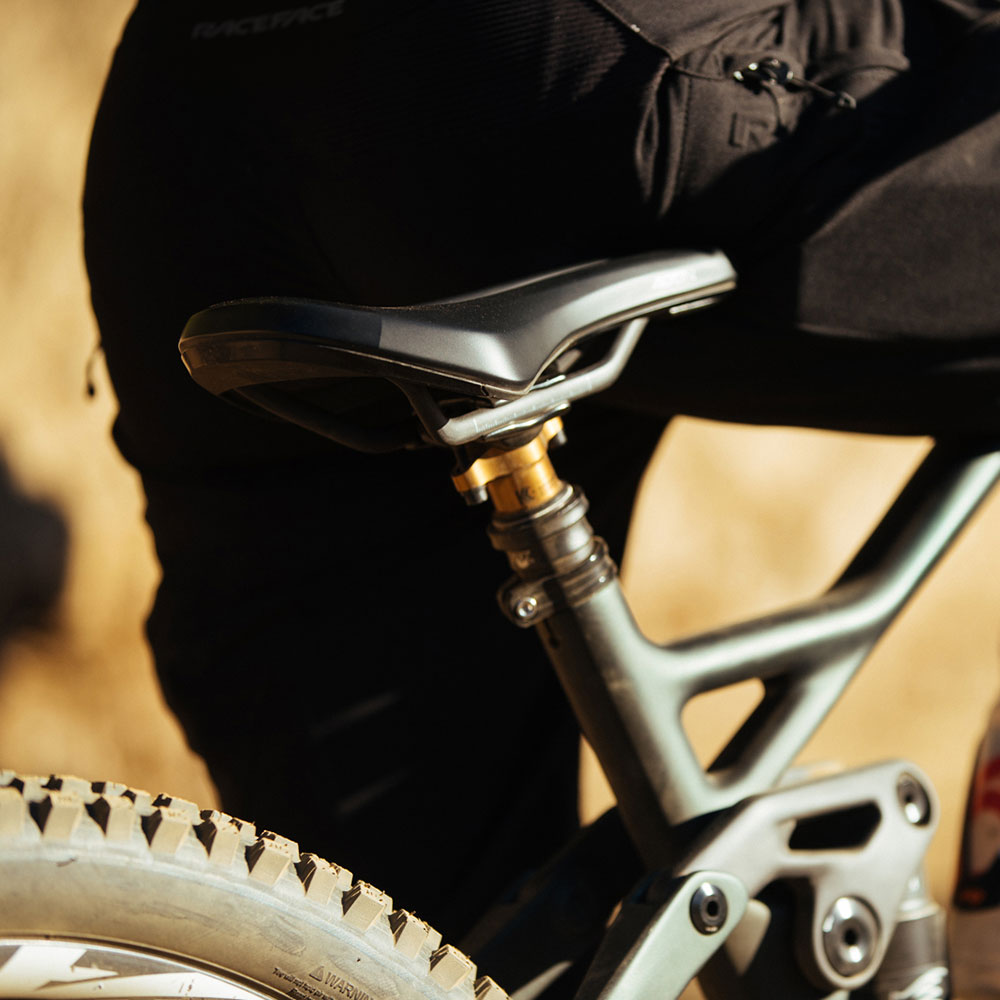 Once you've conquered the climbs and you head downhill with your dropper post lowered, the saddle becomes a control device. The Terra Aidon's rounded contours allow smooth and fast movement of your legs around the saddle to help you stay on course.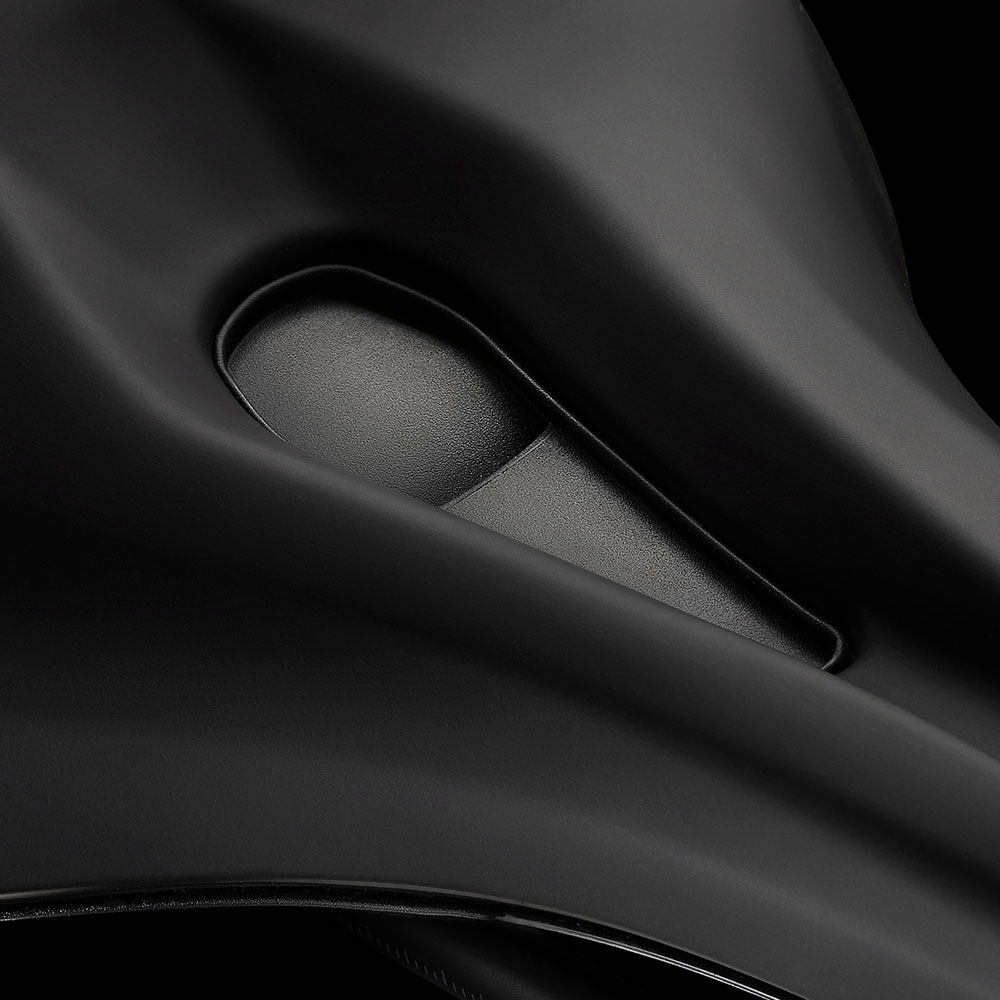 Since more time is spent in a seated position on an E-MTB than during traditional riding, the Terra Aidon features a specific ergonomic cut- out, designed to relieve pressure on sensitive areas. A rubber layer at the bottom of the cut-out functions as a mud flap, blocking unwanted dirt and spray from the trails.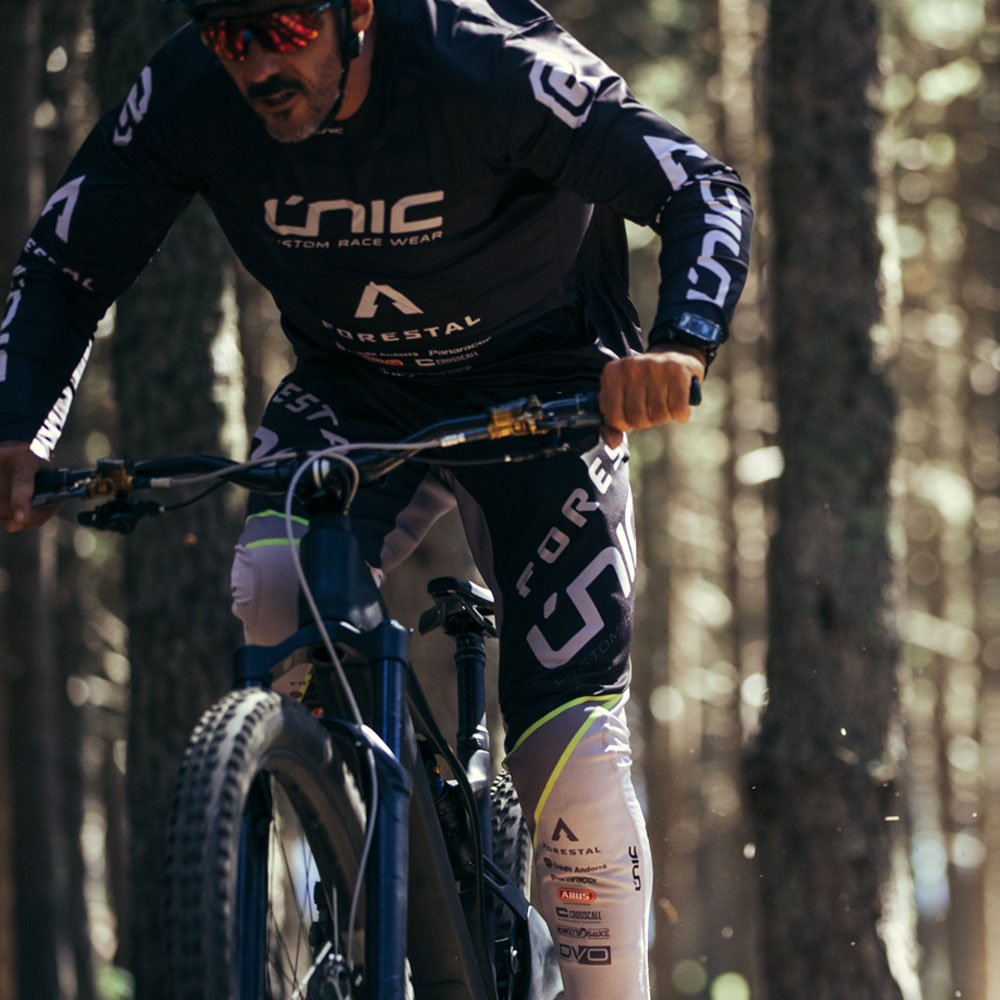 Additionally, to increase comfort, our E-MTB saddle is padded with a proprietary Type-2 foam that's thicker around the ischial sit bones area to support a more upright riding posture, as well as on the sides for better manoeuvrability and comfort while pedalling at a high cadence.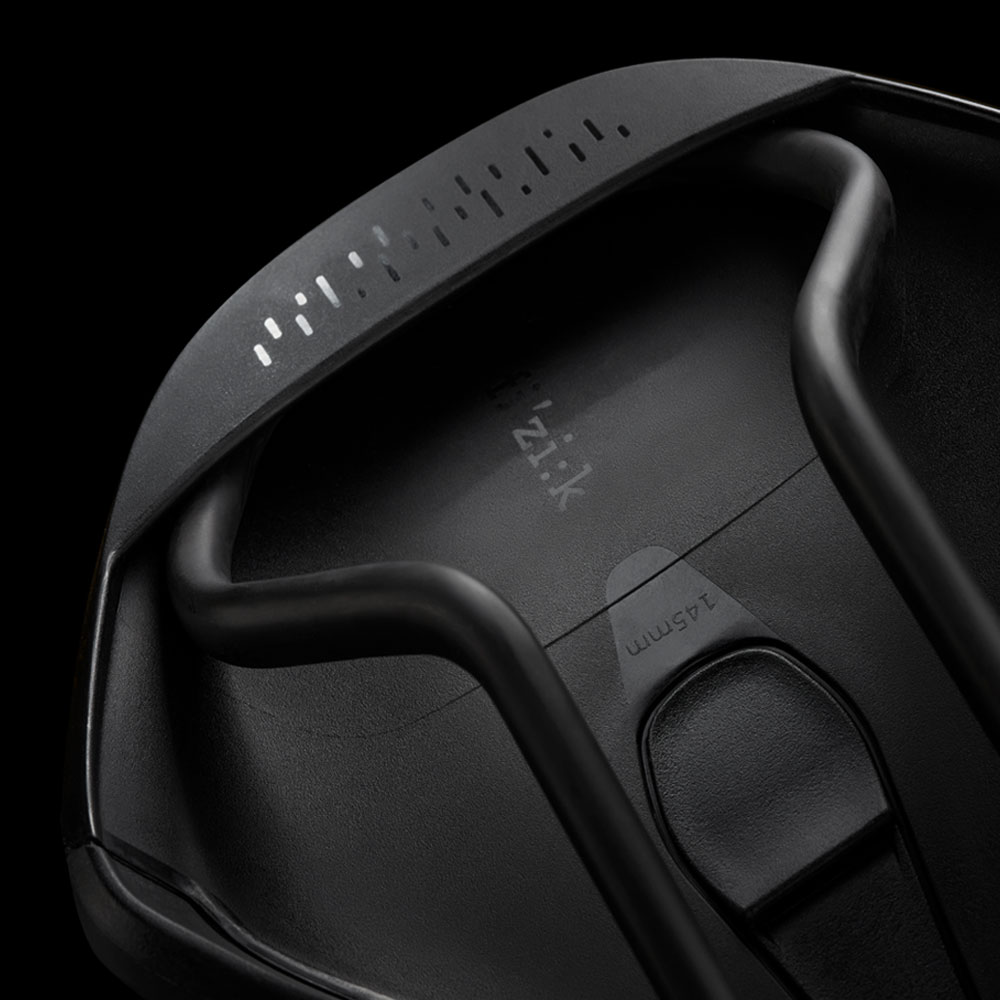 For pedal-assisted all-mountain use, the Terra Aidon has been engineered with a compliant shell to offer a higher level of flexibility. This controlled elasticity absorbs vibrations for increased comfort. To better support the Terra Aidon's flexible shell, we used our closed-loop Mobius rail system for increased structural stability and responsiveness.
SPECIFICATIONS
FEATURES
AIDON: a cushioned short-nosed saddle designed for pedal assisted bikes
X5: a combination of a ridecompliant fiber reinforced nylon shell and an S-Alloy rail
MOBIUS RAIL: Closed loop design for added strength and weight distribution
WINGFLEX: the shell's side edges flex and adapt to a rider's inner leg movement
TYPE 2 FOAM: Progressive cushioning, with a lower compression modulus
TERRA: all-terrain series designed to take you beyond your boundaries
INTENDEND USE: E-MTB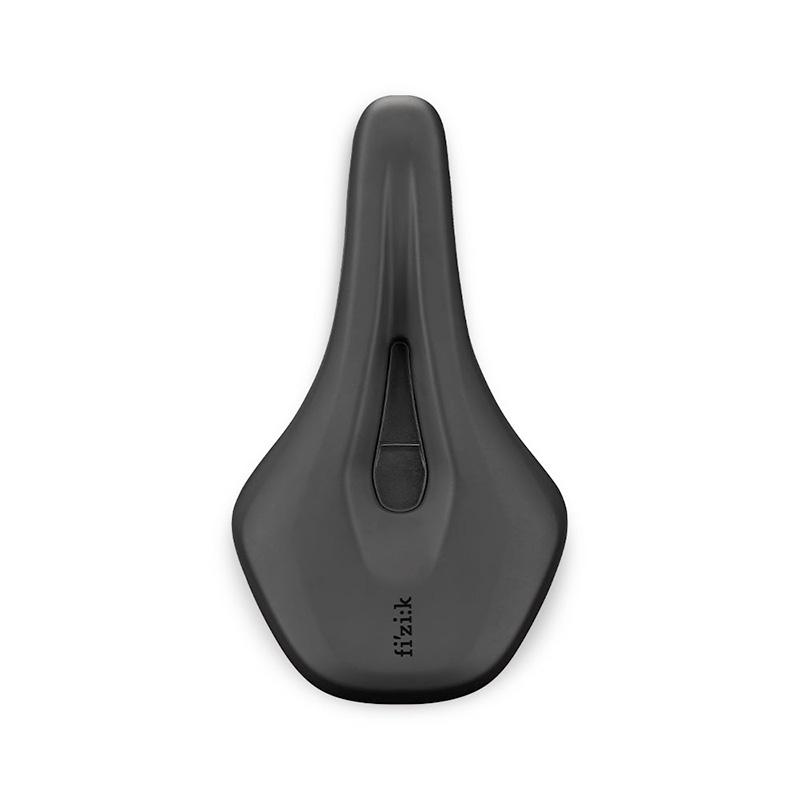 145 mm
Length: 255 mm
Width: 145 mm
Weight: 262 g
Height at 75mm width: 51 mm
Length from nose to 75mm width: 125 mm
Rail: 7x7mm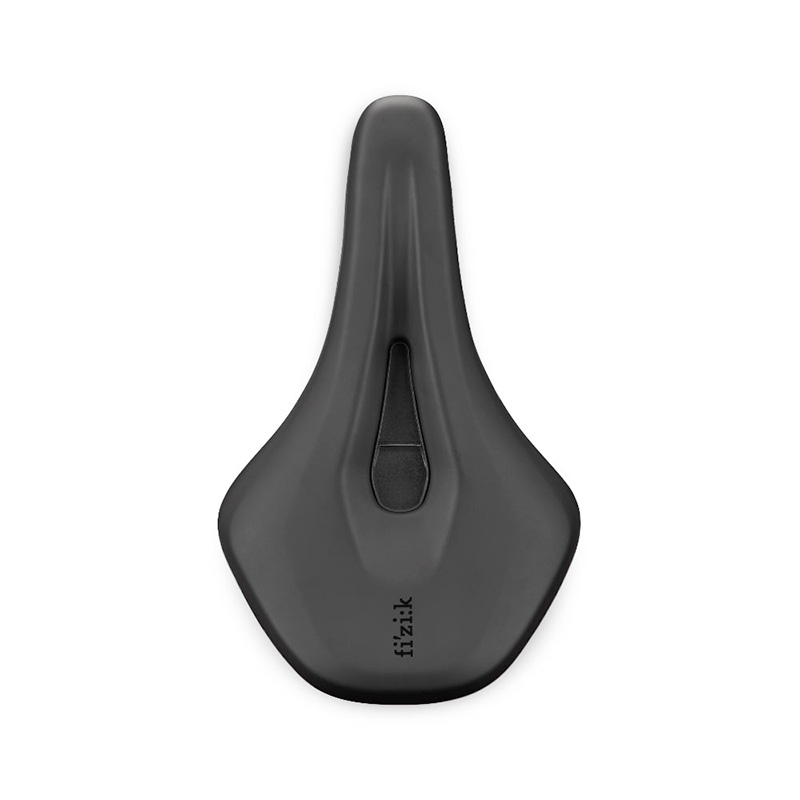 160 mm
Length: 255 mm
Width: 160 mm
Weight: 272 g
Height at 75mm width: 51 mm
Length from nose to 75mm width: 120 mm
Rail: 7x7mm
OFF-ROAD — Designed and engineered to perform off-road, from singletrack to gravel roads and everything in between