Making race-ready performance more accessible, our low-profile saddle built with a ride-compliant nylon shell and S-alloy rails for better comfort, durability, and support.
Delivery and Returns
Europe, US & Canada: 1-3 working days
Rest of the World: 2-4 working days
See Shipping/Returns section.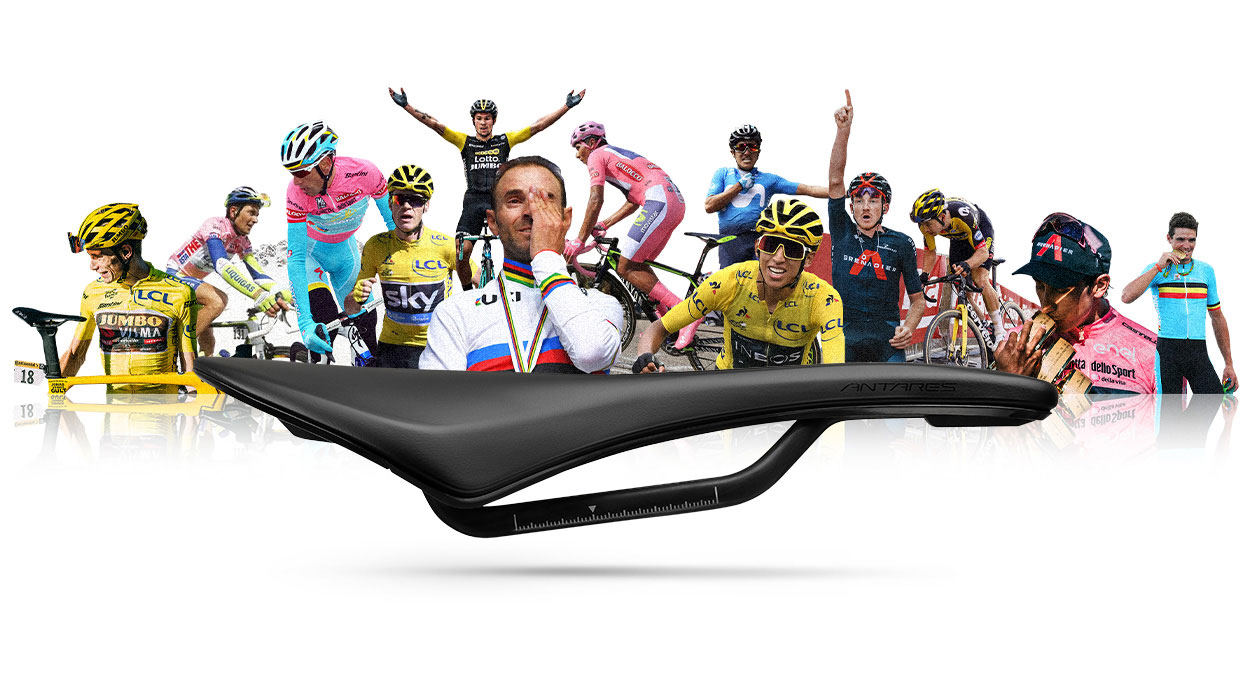 It's a name that's appeared in nearly every Grand Tour of the past two decades, earning top podium spots in the Tour de France, the Giro, and the Vuelta over and over again—and it's only getting better with age. We're talking about Antares. Since its launch in the early 2000s, our Antares racing saddle has become a fixture beneath the leading athletes in the sport, riders like Chris Froome, Vincenzo Nibali, Alejandro Valverde, Greg Van Avermaet, Wout van Aert—even last year's TDF winner, Jonas Vingegaard. And now, Antares is back and better than ever. Take your seat at the winner's circle with the all-new Antares.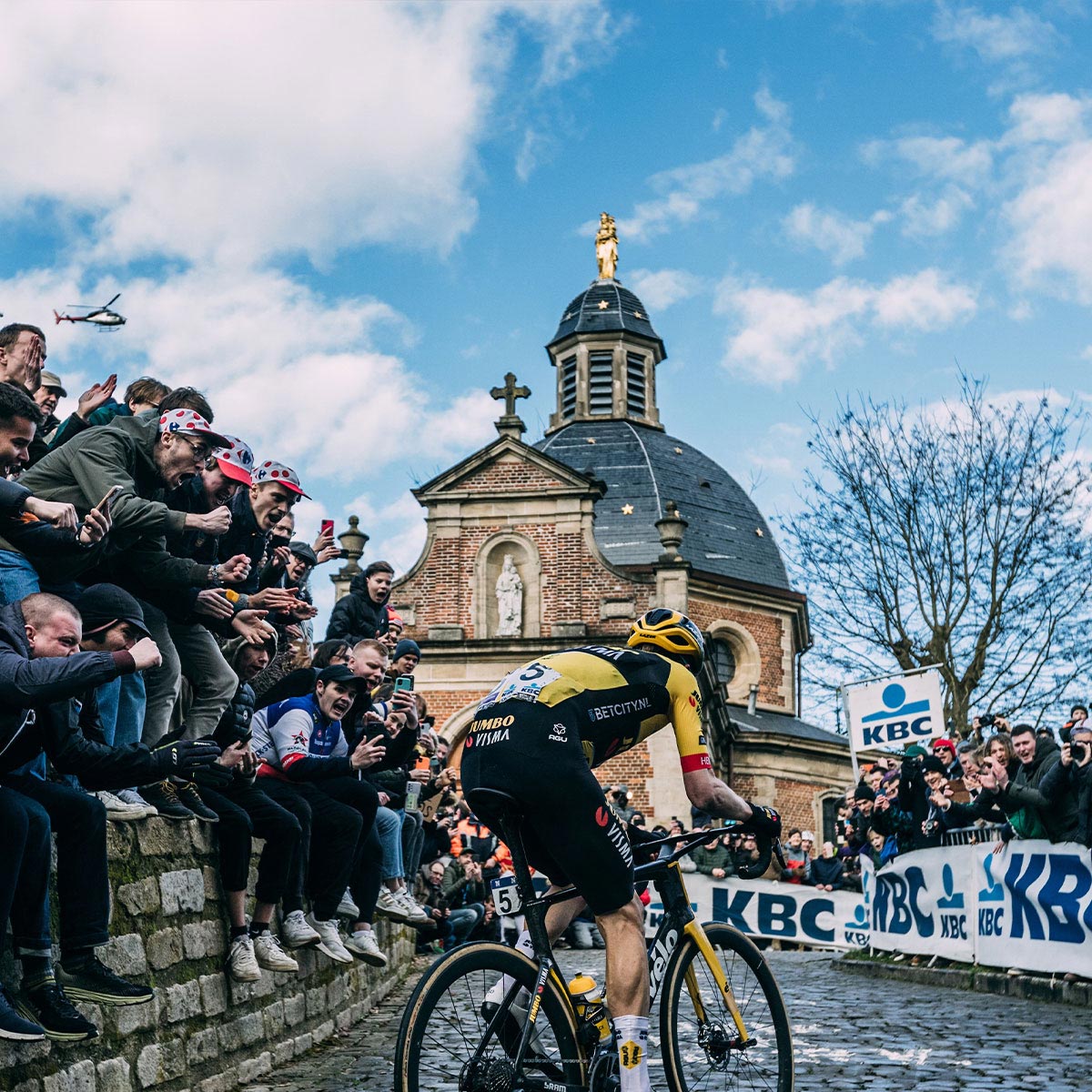 PERFORMANCE CHOSEN BY PROS
As a member of the new generation of Antares saddles, the Antares R5 maintains many iconic design features that made the original one of the most popular amongst leading athletes.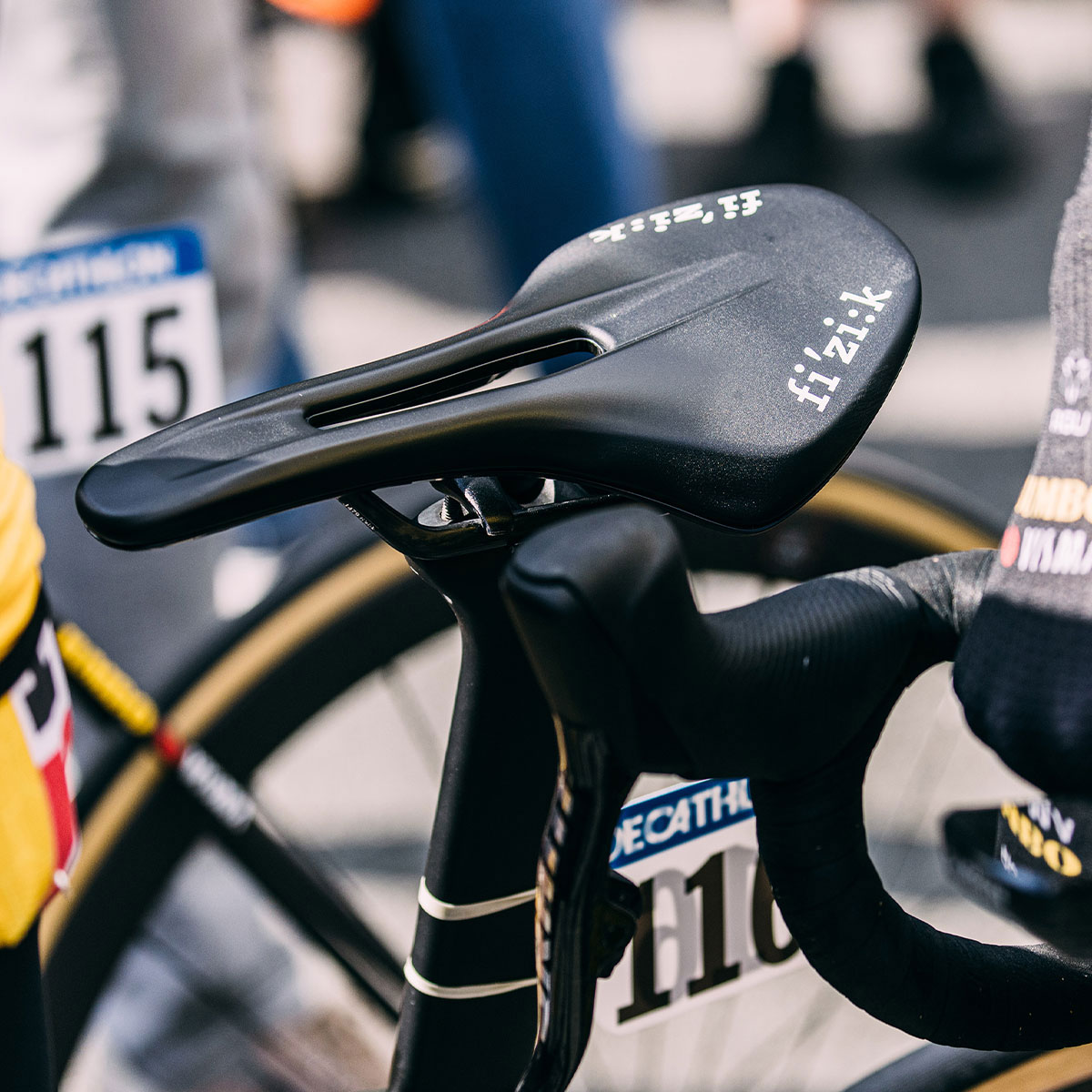 POWER TRANSFER
Antares is a low profile saddle with a transition from nose to wing that helps deliver efficient pedaling in every riding positions. No matter if you're attacking a climb or holding the tempo on flat terrain, this saddle is designed to support you. Moving fore and aft has been made easier by a flatter, slightly wider nose that acts as an optimal base from which to produce power.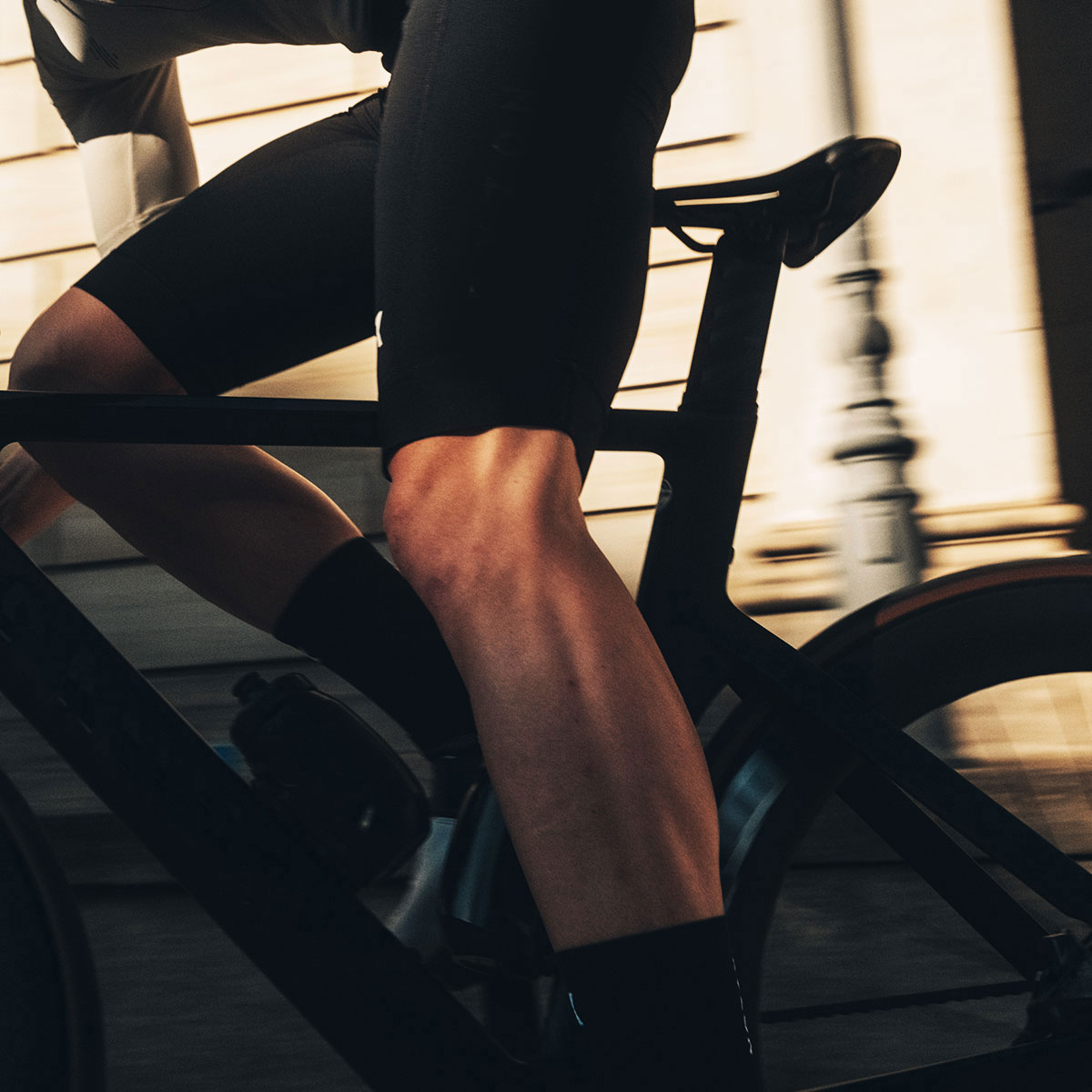 PRESSURE RELIEF
Antares features an ergonomic cutout, developed using detailed pressure analysis and input from medical experts, that helps to relieve pressure and facilitate blood flow. Additionally, the low-profile padding has been engineered with a double-density foam, firmer on the ischial bones, softer on the nose, to provide every rider the right support, regardless of riding position, without creating undue pressure.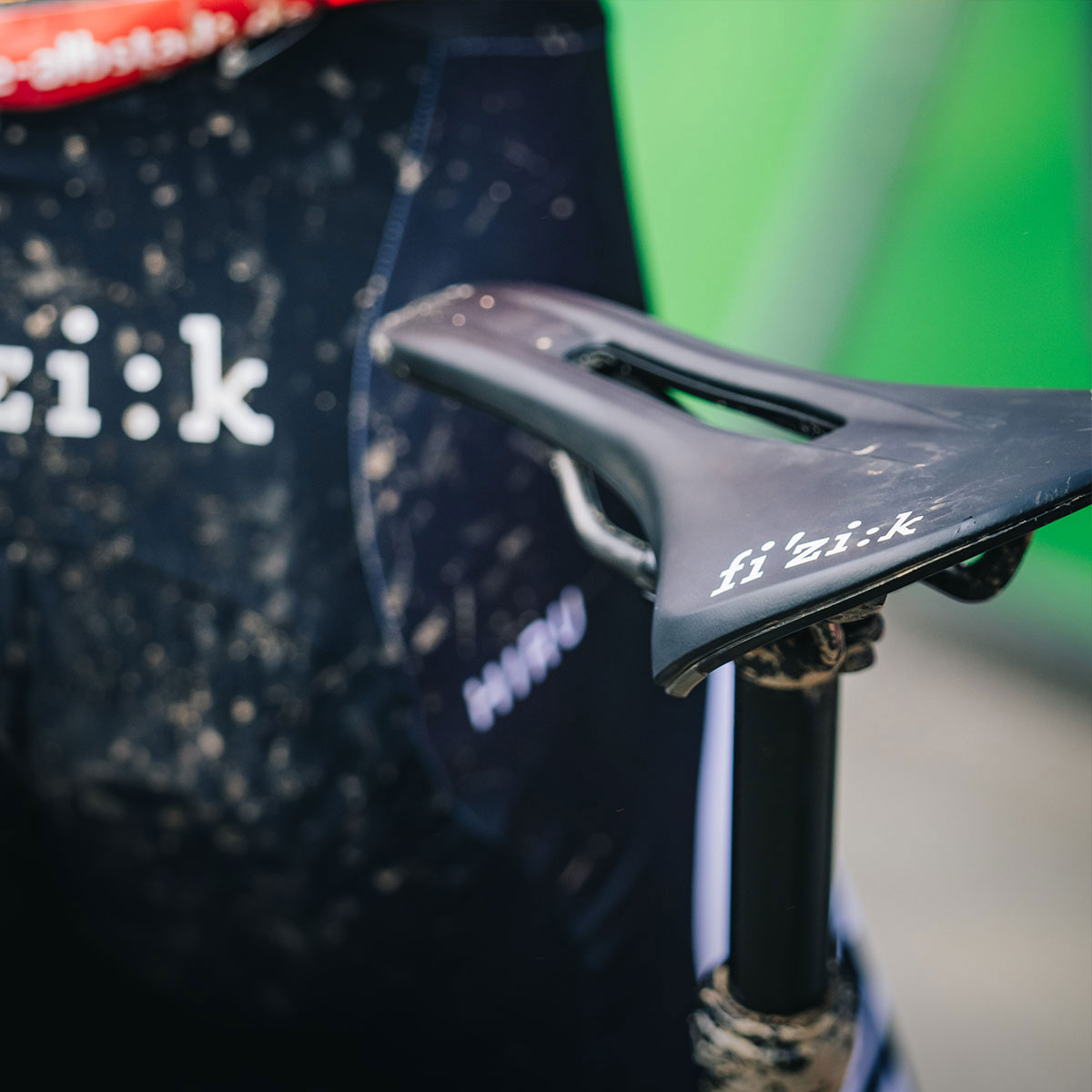 LIGHTWEIGHT, STRONG, RESPONSIVE
Antares is designed for riders seeking a performance saddle that doesn't sacrifice comfort. As our performance option, Antares has been race-proven by athletes around the world, from those competing on roads to cyclocross and cross-country riders.
SPECIFICATIONS
ANTARES: Low-profile performance saddle designed to allow a more connected feeling for optimal pedaling efficiency and power transfer
R5: Combination of a ride-compliant, carbon-reinforced nylon shell and an S-Alloy rail
WINGFLEX: The shell's side edges flex and adapt to the rider's inner leg movement
DOUBLE-DENSITY FOAM: Firmer on the ischial bones, softer on the nose, for optimal comfort in every riding position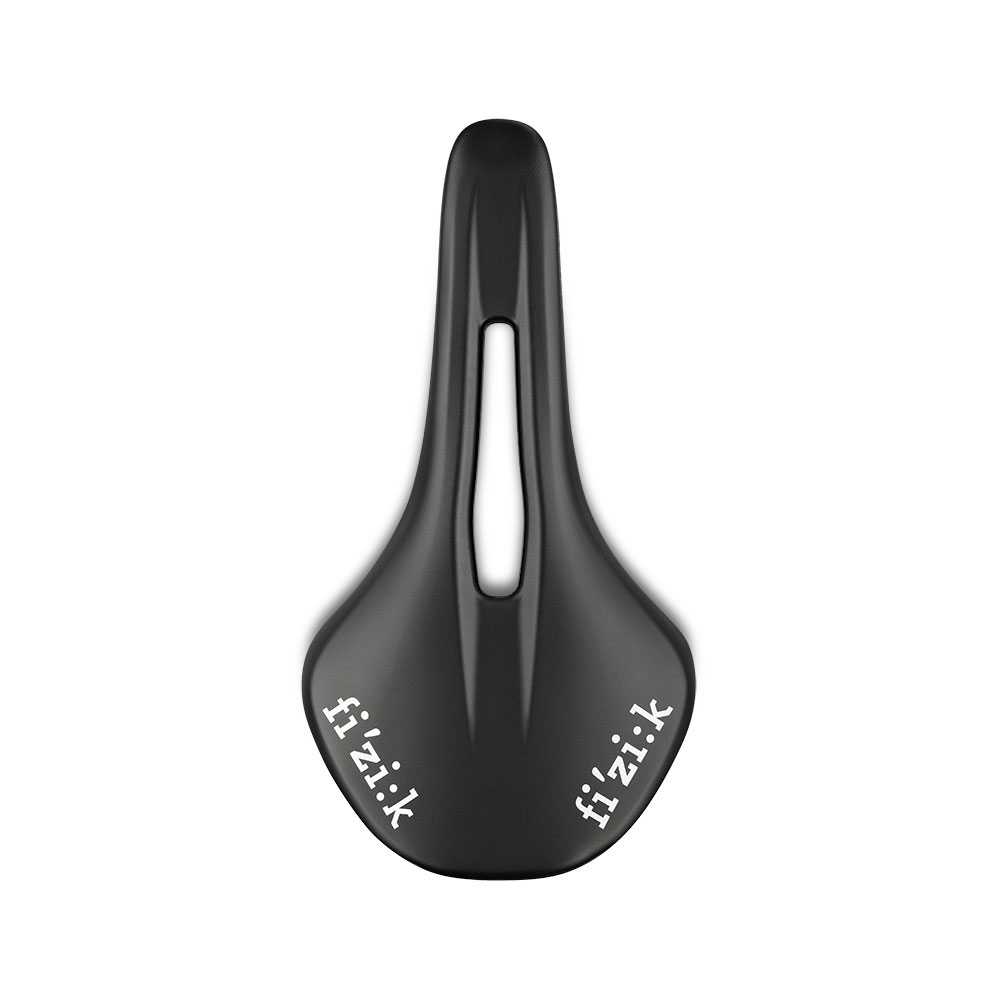 SPECIFICATIONS
ANTARES R5 140 mm
Length: 268 mm
Width: 140 mm
Height at 75 mm width: 47 mm
Length from nose to 75mm width: 147 mm
Weight: 210 g
Rail: 7x7 mm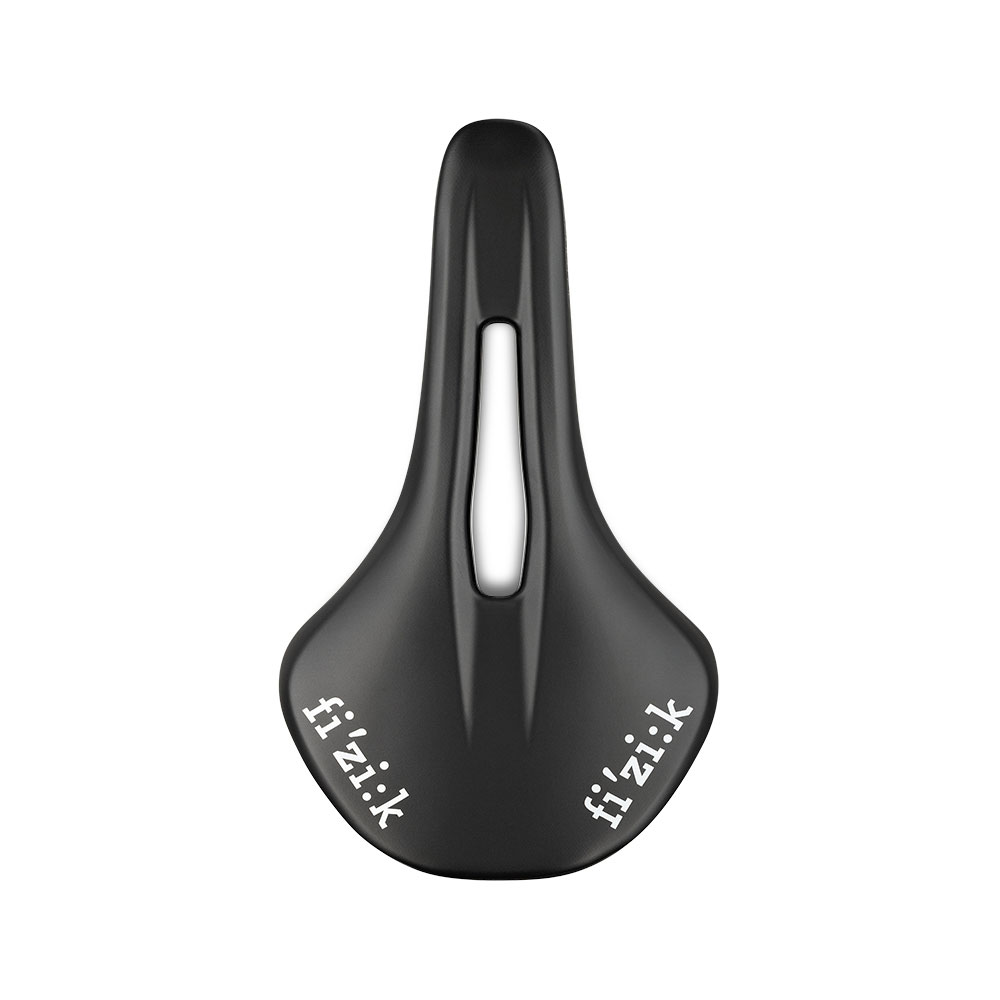 SPECIFICATIONS
ANTARES R5 150 mm
Length: 268 mm
Width: 150 mm
Height at 75 mm width: 47 mm
Length from nose to 75 mm width: 147 mm
Weight: 217 g
Rail: 7x7 mm
ROAD — Designed and engineered to perform on paved roads, from the smoothest tarmac to the most demanding pave