A noseless triathlon bike saddle with extra-long strong, lightweight Kium alloy rails allowing for a perfect aero riding position.
SKU
Con_Transiro-Mistica-Kium_70B6SWSA39H19
The stubby, noseless shape of Transiro Mistica Kium allows comfort and pure performance in the aero tuck position required for your fastest triathlon cycling leg.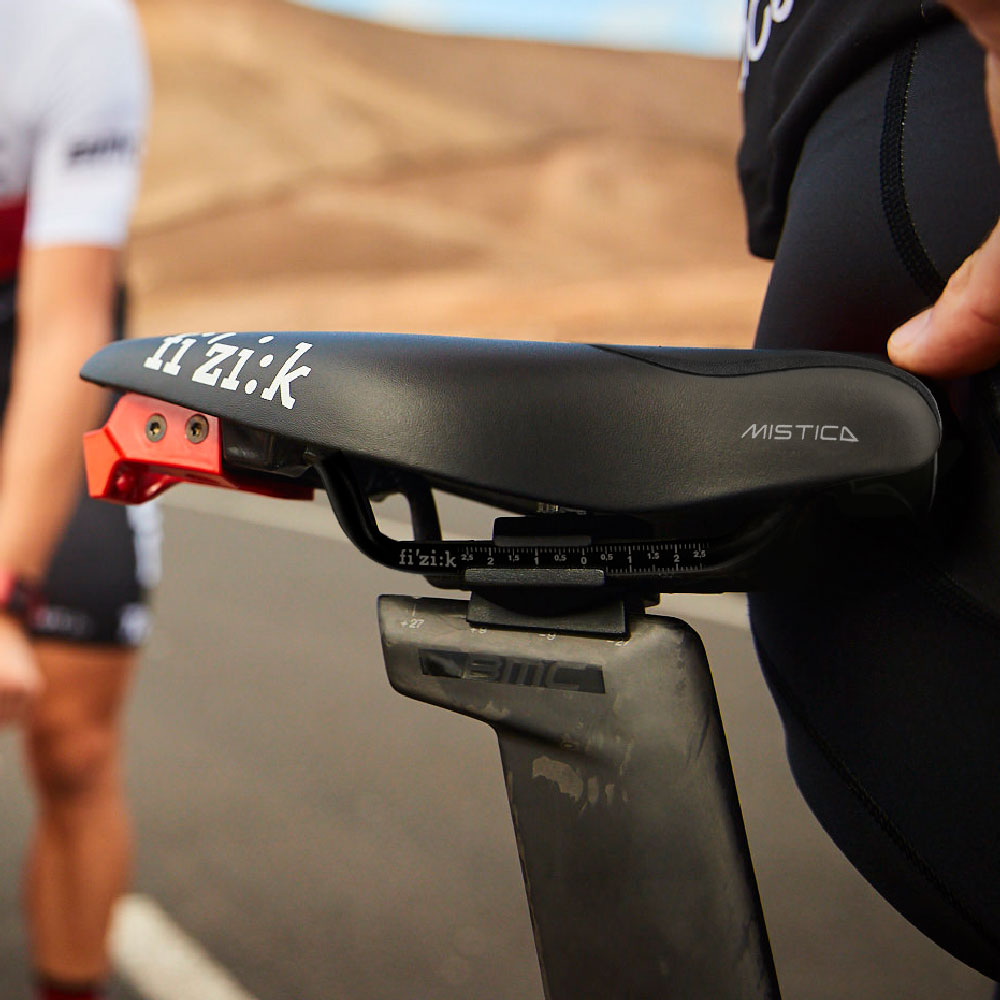 The extra long light, strong Kium alloy rail on this model allows for maximum adjustment fore and aft to promote the perfect aero riding position.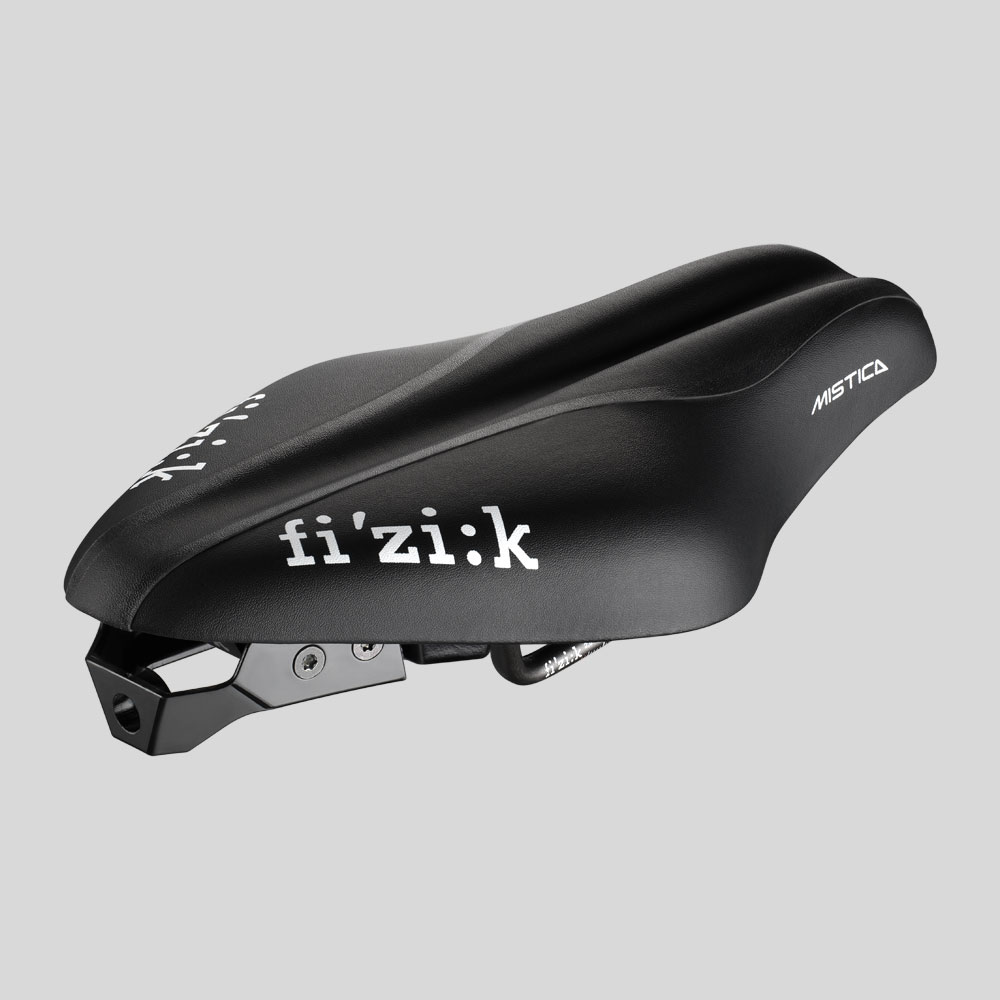 The Transiro Mistica's new channel design enables better weight distribution across sit bones and the new seamless, friction-free nose construction delivers improved riding comfort, while an extra grippy material provides maximum riding stability.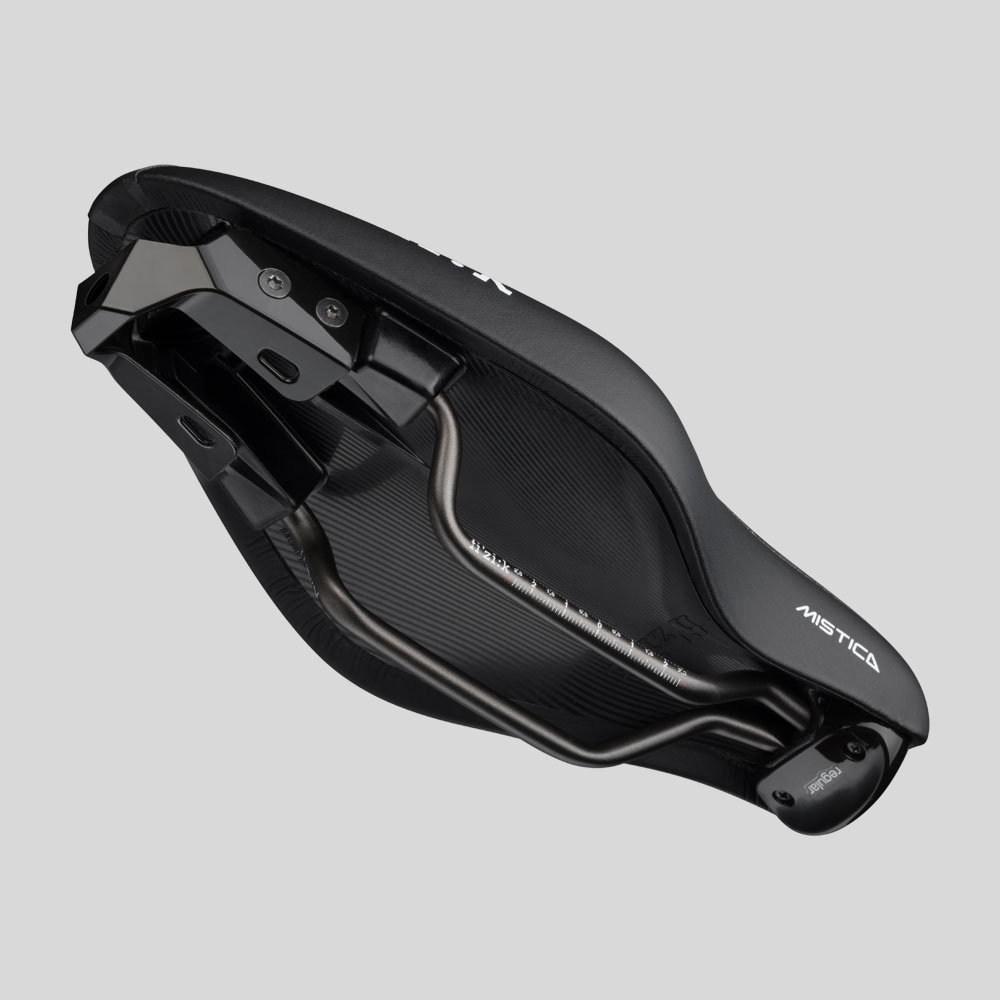 With a carbon reinforced nylon shell and featuring a redesigned carriage kit that's more versatile and easy to install. Available in regular and large size.
SPECIFICATIONS
Shell: Carbon reinforced Nylon
Rails: 7x7 Kium
Cover: thermowelded Microtex
Lenght: 24cm - UCI legal
Carriage Kit: cage holder, CO2 charge, inflator and tube
Integrated Clip System compatible
—

Regular size:
- Dimensions: 241x135 mm
- Weight: 235 g
- Nose: 55 mm with Front Transition Hook

Large size:
- Dimensions: 241x141mm
- Weight: 245 g
- Nose: 65 mm with Front Transition Hook
ROAD — Designed and engineered to perform on paved roads, from the smoothest tarmac to the most demanding pave